Facebook for Small Businesses: 5 Savvy Tips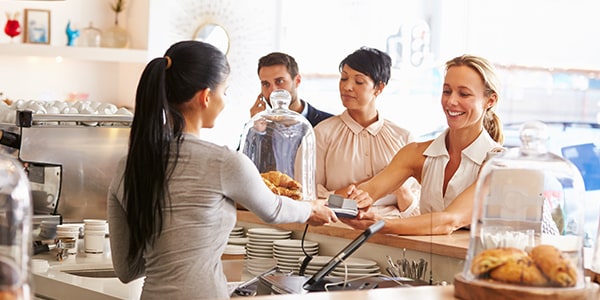 As you have read in our previous posts in Small Business Social Media 101, 102, and 103, Facebook plays a pretty vital role in growing your small business.
However, it can also bring about some issues of oversharing from you, your employees, and even your customers.
Using Facebook to vet job applicants is becoming more common too. In fact, 30% of today's employers are using the social media site to do just that.
This can be seen as harsh, but when the economy is tough it can seem like a necessary measure. You may do it in order to protect your business from job applicants who have illegal recreational activities, may potentially embarass you and your business, or just have a poor work ethic.
Here are five tips that you can learn for yourself and pass along to your employees in order to put your business' best face forward on Facebook.
The New York Times does a great job of outlining these tips.
Categorizing Your Friends
Putting all of your Facebook contacts into lists is one of the most crucial things you can do in order to manage your account's privacy.
Once you select friends to be in certain categories such as Work, Acquaintances, and Family, you can configure your account's security settings in order to regulate who can see what on your account.
Adjusting Privacy Settings
Adjusting your privacy settings is important. This will allow you as a user to control what people can see about you and your business.
Let's say that you don't want your clients to see you in photos that are tagged because you can not control what is being tagged. You can simply prevent all clients from seeing all photos tagged of you.
Control Your Contact Information
Let's say you listed your personal address and cell phone number on your Facebook account. Do you really want that information to be known by your clients and employees?
If you don't, go to your "Profile Privacy" page and click on the tab that says "Contact Information".
You can control who sees what from here.
Don't Use Frivolous Applications
Those cutesy Facebook quizzes that a lot of users take give way too much personal information. The information can sometimes fall into the wrong hands.
ACLU recently posted a quiz on Facebook that shows you just how much personal information these applications can access. They can access your profile as well as all of your friends.
Even if your Facebook profile is "private," when you take a quiz, an unknown quiz developer could be accessing almost everything in your profile: your religion, sexual orientation, political affiliation, pictures, and groups. Facebook quizzes also have access to most of the info on your friends' profiles.
Why take your chances? Avoid them. It will help you and your small business.
Overall, using Facebook is a great tool for your small business. Just make sure that you know how to use that tool.
Related Resources:
You Don't Have To Solve This on Your Own – Get a Lawyer's Help
Meeting with a lawyer can help you understand your options and how to best protect your rights. Visit our attorney directory to find a lawyer near you who can help.
Or contact an attorney near you:
Content For You