For Small Business, Disaster Plans Can Pay Off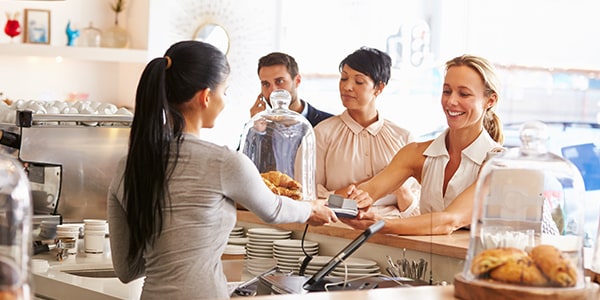 Families are encouraged to have an emergency plan when things go wrong, but they aren't the only ones who need it. Small businesses can also benefit from a disaster plan.
In the midst of a flood or severe storm that causes irreparable damage, it's hard to think beyond "we've lost everything." But if you've carefully planned out what do in a disaster, it doesn't have to be that dire.
Keeping track of the details is what makes the difference when you're trying to rebuild. That's why it's wise to figure out now what a disaster plan should include, before you're in survival mode.
Identify the Vital Functions of Your Business
What makes your business run? Do you need a space to show your products? Or do you need a professional space to talk to clients?
Make a list of all the things you can't do business without, and all the things that would just be nice to have. Depending on your situation, your disaster plan could include renting alternate space and equipment while repairs are being made.
Also make a list of your clients' and vendors' contact information, so you can keep in touch while you're getting back on your feet.
Not only will making a list make rebuilding easier, it will also help you work out what equipment and funds you'll need to get back up and running.
Compare Your Plan With Your Insurance Coverage
Once you've planned out what you need to keep your business afloat after a disaster, you need to find a way to support your business if that happens. Insurance can be a good way to make that happen.
If you're lucky, your insurance agent may take the time to go over exactly what your policy needs to cover in the event of a disaster. But more often than not, it will be up to you.
Don't underestimate the numbers, unless you want to run out of money while you're still trying to rebuild. Make sure you have enough to cover everything your disaster plan needs.
Keep It in a Safe Place and Review It Often
Keep backup copies of your plan, in both paper and electronic forms. Save it on a computer outside the office, onto a USB drive, and also keep hard copies in various locations, The News & Observer of Raleigh, North Carolina, suggests.
Making a small business disaster plan is a good start, but it's also important to update it as your business grows to ensure you're always ready to handle a disaster.
Follow FindLaw for Consumers on Google+ by clicking here.
Related Resources:
You Don't Have To Solve This on Your Own – Get a Lawyer's Help
Meeting with a lawyer can help you understand your options and how to best protect your rights. Visit our attorney directory to find a lawyer near you who can help.
Or contact an attorney near you: