Free Service Goes Down, Can Your Biz Sue?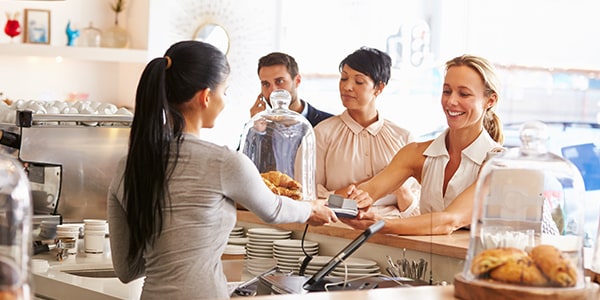 From email services to cloud storage, we live in an era of free online services. Though many people use these services for personal purposes, many small businesses rely on these services for their day-to-day operations. As evidenced by Yahoo email's recent meltdown, when free services go kaput, it can wreak havoc on small businesses and incur the wrath of angry customers.
But can your business sue for damages when a free service goes down?
Terms of Service
While business owners are free to file a lawsuit when free services go dark and cause them problems, they likely wouldn't win. This is because the vast majority of companies that offer free services include terms shielding themselves from liability for a failure in service.
For example, Google's terms of service, which a user must accept before signing up for Gmail, clearly state "you acknowledge and agree that Google may stop (permanently or temporarily) providing the Services (or any features within the Services) to you or to users generally at Google's sole discretion, without prior notice to you." It also says that Google isn't liable for "the deletion of, corruption of, or failure to store" any content. In plain English, that means Google has no legal duty to save your e-mail.
Such "service failure" terms of use are widely used by software manufacturers who offer free services, reports Slate. They become legally binding through contracts known as "clickwrap" agreements.
Clickwrap Agreements
In a "clickwrap" agreement, the terms become binding as soon as you click "I accept" after being forced to view the agreement. That means when you click right through the legal mumbo jumbo, you also click away your legal right to sue for failed free service.
You may think this is unfair because, let's be honest, very few people actually read the terms before they click the accept button. But alas, in contract law, it's your responsibility to read and understand the terms of a standard form agreement. Unless the term is ridiculously unfair, if you didn't read the term, it's still binding.
To get around this issue, business owners may want to look into paid services. Such services often promise a certain level of reliability, which would enable you to sue for breach of contract after service failures.
In that way, our legal rules on #freeservicefails fit squarely within the timeless adage: You get what you pay for.
Follow FindLaw for Consumers on Google+.
Related Resources:
You Don't Have To Solve This on Your Own – Get a Lawyer's Help
Meeting with a lawyer can help you understand your options and how to best protect your rights. Visit our attorney directory to find a lawyer near you who can help.
Or contact an attorney near you: