Is There a New Definition for 'Off-The-Clock' Work?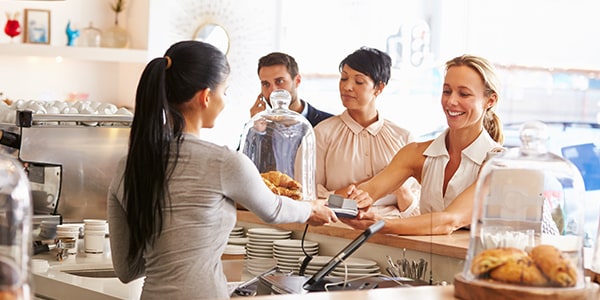 Of course, you need to pay your employees while they're clocked in and doing work, but it turns out you might have to compensate them for off-the-clock work as well. The California Supreme Court unanimously ruled that Starbucks was required to pay their workers for minutes they spend performing works tasks off-the-clock, even if only for a brief time, if that task is routine like locking up, setting alarms, and sending reports.
So, what does the ruling mean for employers?
De Minimis Minutes?
Previously, federal law did not entitle employees to be paid for working "a few seconds or minutes" beyond their scheduled hours. Referred to as "de minimis," this time was deemed too difficult to calculate and therefore compensate employees for working. In 1964, the Supreme Court said "the realities of the industrial world" precluded keeping payroll records for such brief periods. Declining to apply that standard to Golden State workers, the California Supreme Court ruled that employees may not be entitled to compensation for every minute they work off the clock, but regular daily assignments, even brief ones, must be paid for.
This case involved a shift supervisor at a Los Angeles Starbucks who was required to send daily sales data to corporate headquarters, and set the store's alarm, lock the doors, and walk co-workers to their cars, all after clocking out. Douglas Troester estimates those added minutes and seconds totaled around 12 hours and 50 minutes over 17 months of employment, worth $102.67 at the then-minimum wage of $8 an hour. "That is enough to pay a utility bill, buy a week of groceries, or cover a month of bus fares," Justice Goodwin Liu wrote for the court. "What Starbucks calls 'de minimis' is not de minimis at all to many ordinary people who work for hourly wages."
Old Rule, New Tech
Another aspect to the court's ruling was modern technology that can make accounting for extra seconds or minutes much easier:
"[M]any of the problems in recording employee work time discussed ... 70 years ago, when time was often kept by punching a clock, may be cured or ameliorated by technological advances that enable employees to track and register their work time via smartphones, tablets, or other devices. We are reluctant to adopt a rule purportedly grounded in "the realities of the industrial world" when those realities have been materially altered in subsequent decades."
The California Supreme Court also noted companies could "restructure the work so that employees would not have to work before or after clocking out," or reasonably estimate that work (via surveys, time studies, or a fair rounding policy) and to compensate employees for that time.
So if you're a California company, or just want to be on the safe side when it comes to proper compensation for work both on and off the clock, make sure you're either tracking that time accurately or providing a good enough guesstimate and paying your employees accordingly. And contact an experienced employment attorney for help.
Related Resources:
You Don't Have To Solve This on Your Own – Get a Lawyer's Help
Meeting with a lawyer can help you understand your options and how to best protect your rights. Visit our attorney directory to find a lawyer near you who can help.
Or contact an attorney near you:
Content For You