Supreme Court's Amazon Security Screening Case: 5 Things to Know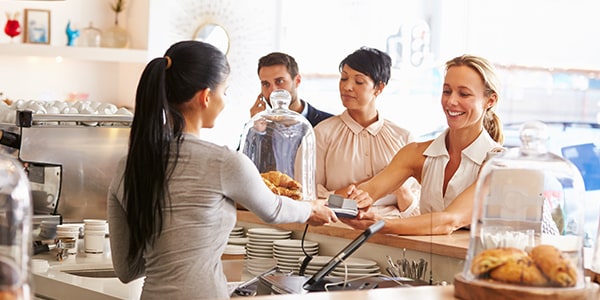 The Supreme Court has determined that Amazon warehouse workers don't have to be paid for time spent in security screenings.
The Court's unanimous decision Tuesday clarifies what federal labor law requires for workers during off-the-clock security checks. According to Reuters, Amazon, CVS, and Apple have all had lawsuits brought against them for unpaid security-screening time, all of which may evaporate in light of this new ruling.
Here are five things your business should know about this Amazon security screening ruling:
1. Amazon Wasn't the Employer in the Case.
The lawsuit on review by the Supreme Court was brought by a former employee of Integrity Staffing Solutions, a temp agency that provided contract workers for Amazon's warehouses nationwide. Two of the plaintiffs in the case were employees of Integrity Staffing in two Amazon warehouses in Nevada. The legal analysis came out the same, but always remember the difference between employees and contractors.
2. Some Non-Work Activity Is Indeed 'Work.'
Even though it may not seem like work, your employees are entitled to be paid at least minimum wage for some non-work activities such as:
3. The Standard Is Employee-Focused.
The Supreme Court determined that waiting in a security line wasn't like those other examples because it wasn't an "intrinsic element" of what the warehouse workers were hired to do -- namely, to retrieve and package Amazon goods for shipping. It didn't matter that the screenings were required by the employer or that it benefited the company, as long as the screenings had no integral part in the workers' principal activities.
4. The Ruling Overturns the 9th Circuit.
The 9th U.S. Circuit Court of Appeals, whose jurisdiction covers the entire West Coast, had ruled that Integrity Staffing was responsible for paying workers for time spent in the security screening line. This decision is now overturned, affecting employers in Hawaii, Alaska, Washington state, Oregon, California, Nevada, Montana, Arizona, and Idaho.
5. There Are Still Limits on Screenings.
Tuesday's ruling is a win for employers who wish to perform security screenings, but it isn't the last word. These screenings must still be used to protect a business' interests (e.g., to prevent theft), and businesses have not been given carte blanche to search their employees at will.
For help implementing the High Court's ruling, consult with an experienced business attorney today.
Follow FindLaw for Consumers on Google+.
Related Resources:
You Don't Have To Solve This on Your Own – Get a Lawyer's Help
Meeting with a lawyer can help you understand your options and how to best protect your rights. Visit our attorney directory to find a lawyer near you who can help.
Or contact an attorney near you: