Daniel Chong, Forgotten in DEA Cell, to Get $4M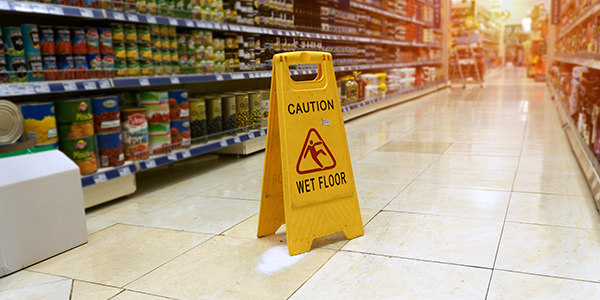 A California college student who was locked in a holding cell for five days on the brink of death has settled his lawsuit against the DEA for $4.1 million.
University of California San Diego student Daniel Chong, now 25, was arrested during a raid by the Drug Enforcement Agency in 2012. Though he was never charged, agents left him handcuffed in a windowless holding cell, where he was forced to drink his own urine to survive, reports CNN.
The DEA's neglect toward Chong could have resulted in a jury award for a far greater amount.
Left for Dead in a DEA Cell
Chong was never formally arrested during the DEA's "4/20" sweep of a house where agents found 18,000 ecstasy pills; he was only supposed to have detained and then released.
During the time he was confined to his cell without food or water, Chong drank his own urine to survive, and used a shard of glass from his broken glasses to carve the farewell message "Sorry Mom" into his own arm, reports CNN.
Even confining a person in a cell for a few hours without a lawful arrest can create liability for law enforcement, so it is not surprising that Chong's case settled for such a large sum.
Claims for Injuries
After five days, DEA agents finally remembered that Chong was still detained. He was found to be suffering from severe dehydration, kidney failure, weight loss (15 pounds), a punctured lung (from swallowed glass), and post-traumatic stress disorder, according to The Associated Press.
Under the Federal Tort Claims Act, citizens can sue the government for injuries caused by federal employees. Chong had more than a plausible claim for damages for his various medical injuries, including psychological and emotional damage, and even lost wages that resulted from his false imprisonment.
Trial v. Settlement
Like most civil claims, even for egregious near-torturous conduct like the kind Chong was forced to endure, this case ended in out-of-court settlement, avoiding the hardship and costs of litigation.
If you think that Chong settled for too little considering his ordeal, consider this: Two innocent women who were riddled with bullets by the LAPD during a manhunt for a male suspect only settled their case for $4.2 million.
The money will likely help Chong continue to pursue his education. His attorney stated that Chong "wants to finish school, pursue his career and help take care of his mother," reports CNN.
Related Resources:
You Don't Have To Solve This on Your Own – Get a Lawyer's Help
Meeting with a lawyer can help you understand your options and how to best protect your rights. Visit our attorney directory to find a lawyer near you who can help.
Or contact an attorney near you: