Junk Faxes Still a Thing, Now Causing Federal Lawsuits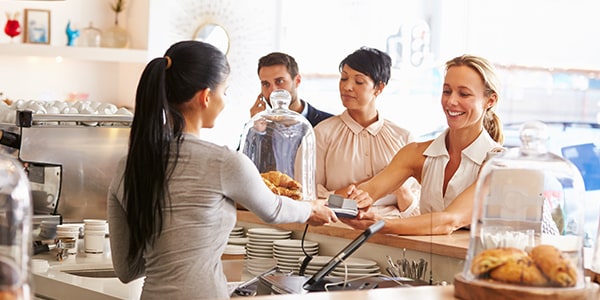 Just in case you thought the last fax machine was bashed into oblivion during the filming of Office Space, think again. Fax machines remain in existence, and apparently in use for marketing campaigns. So much so, in fact, that lawsuits based on junk faxes in violation of federal consumer protection laws have increased a hundredfold over the past eight years.
So where are these faxes coming from? Who are they getting sent to? And why are they illegal?
Junk Facts
The Telephone Consumer Protection Act of 1991 (TCPA) limits how companies can use telephonic technology to solicit business. More specifically, TCPA prohibits using automatic dialing systems, artificial or prerecorded voice messages, SMS text messages, and fax machines to send unsolicited ads. Around the same time that most everybody was ditching their fax machines for scanners and smartphones, Congress passed the Junk Fax Prevention Act (JFPA) of 2005, which amended the TCPA, increasing the financial liability for sending unsolicited fax advertisements.
Under the JFPA, sending an unsolicited advertisement could lead to a minimum civil penalty of $500 per page. And this liability was strict -- even if the fax was sent accidentally, or was intended for someone else, the $500/page minimum penalty would still apply and those penalties could be tripled if the JFPA violation was willful or knowing.
The JFPA does include an exception for existing business relationships, or EBRs. In order to fall under the EBR exception, a sender must meet all of eleven statutory requirements, including:
Having received the recipient's fax number voluntarily from the recipient;
Including a notice on the first page of the unsolicited advertisement that instructs the recipient on how to request that they not receive future advertisements; and
A contact telephone and fax numbers, available 24/7, allowing recipients to opt out.
A Fax Machine That Prints Money
Considering the high bar of EBR exceptions and the strict liability for violating JFPA, plaintiffs have been all too happy to collect on the steep civil fines due victims of a surprise fax ad. The Wall Street Journal reports that JFPA-based lawsuits have increased from 44 in 2009 to 4,860 last year. And the American Bar Association highlighted some of the biggest awards:
Laser treatment company Cynosure Inc. agreed in January to pay $16 million for sending unwanted faxes that advertised its seminars. A medical group called Advanced Care Scripts reached a $9.25 million settlement that received judicial approval late last year. And MetLife Inc. agreed in 2014 to pay $23 million to settle several junk fax cases that arose out of a salesman's dispatches.
Junk fax lawsuits don't show any signs of slowing, so avoid subjecting unwitting recipients to that awful audio-frequency tone while subjecting your small business to millions in civil penalties.
Related Resources:
You Don't Have To Solve This on Your Own – Get a Lawyer's Help
Meeting with a lawyer can help you understand your options and how to best protect your rights. Visit our attorney directory to find a lawyer near you who can help.
Or contact an attorney near you: