Lawsuit: Yahoo Manipulated Rating System to Fire Employees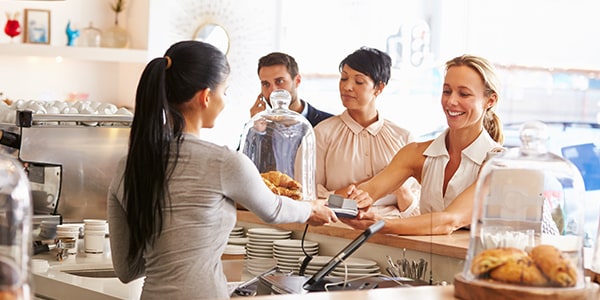 Employers have to rate their employees' performance. That's just a fact of the working world and a pretty effective way of incentivizing employees and rewarding them for their efforts. But there are all kinds of rating systems out there, and, as creations of imperfect managers and executives, they can be subject to misuse.
That's what one former Yahoo manager is alleging in a lawsuit filed in Federal District Court in California this week. Gregory Anderson's lawsuit challenges Yahoo's employee rating system and alleges that it was manipulated under CEO Marissa Mayer to fire hundreds of employees without just cause.
5 Against 1
Since Mayer took over in 2012, every employee at Yahoo has been subject to quarterly performance reviews that assign employees a rank from 1 to 5. These rankings can be used to fire employees for poor performance, but according to Anderson's lawsuit, senior Yahoo managers would often manipulate the rating system to fire hundreds of employees just to meet the company's financial goals.
Anderson was the editorial director for Yahoo's autos, homes, shopping, small business, and travel sites before he was fired in November 2014. Anderson alleges he had consistently received high ratings and a promotion before taking an approved leave of absence in the summer of 2014. His lawsuit also said that he complained to management about the negative impact of the rating system on managers and employees:
"The Q.P.R. process was opaque and the employees did not know who was making the final decisions, what numbers were being assigned by whom along the way, or why those numbers were being changed...This manipulation of the Q.P.R. process permitted employment decisions, including terminations, to be made on the basis of personal biases and stereotyping."
Anderson said that he was later informed that he was rated in the bottom 5 percent of Yahoo's work force, all of whom would be laid off.
Fired Without WARN-ing
Anderson also claims that Yahoo's mass layoffs were illegal. The federal Worker Adjustment and Retraining Notification (WARN) Act requires companies to provide advance notice before firing 500 or more employees. And California has a similar law, requiring an employer to give employees 60 days of notice before firing more than 50 employees within 30 days at a single location.
Yahoo never provided such notice, and the California Department of Fair Employment and Housing confirmed that it is investigating layoffs at Yahoo. For its part, Yahoo defended the rating system and claimed that Anderson tried to get $5 million from the company before filing his lawsuit.
Related Resources:
You Don't Have To Solve This on Your Own – Get a Lawyer's Help
Meeting with a lawyer can help you understand your options and how to best protect your rights. Visit our attorney directory to find a lawyer near you who can help.
Or contact an attorney near you:
Content For You