Microsoft Vendors: Time to Update Your Paid Parental Leave Policy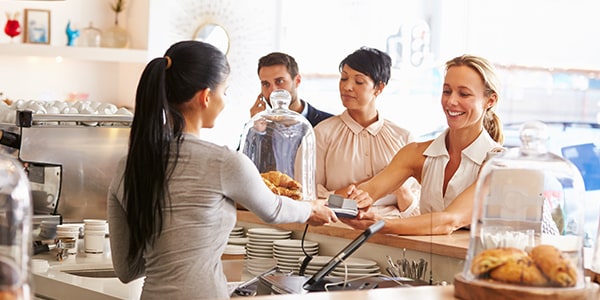 Microsoft recently announced it is requiring partners and suppliers to offer paid parental leave for the birth or adoption of a child to workers that do a substantial amount of their work on Microsoft projects. This applies to both maternal and paternal leave. They must offer 12 weeks at two-thirds salary, up to $1,000 per week. However, this only applies to companies that have more than 50 employees.
Microsoft made this move because they believe in the inherent benefits of parental bonding, both for the child and the worker. Though they do offer their own employees a more lucrative package, Microsoft does believe in being somewhat fair to its contractors, which account for tens of thousands of workers in its work force. Microsoft understands that this will place a heavy financial burden on some suppliers, and therefore it states it will help cover those costs, in some way yet to be determined.
Must All Microsoft Partners and Suppliers Comply?
No, not all Microsoft partners and suppliers have to comply. Perhaps you own a janitorial company that employs 60 people, but only five spend a substantial amount of time cleaning Microsoft campuses.
Must you comply with this new policy? Yes! Even if you only had one employee that spends substantial time working on Microsoft projects, you will be required to adhere to this policy for that one worker, providing that your company has over 50 total employees. But what if you have 60 employees and they spend an equal amount of time at various corporate campuses, and none are dedicated substantially to Microsoft? Then you probably will not have to comply. And if you are asking what a "substantial" amount of time is, that's a great question, and it remains to be seen how Microsoft will quantify that.
Won't that Make It Uncomfortable for My Other Employees Not Assigned to Microsoft Projects?
Absolutely! You may find that numerous employees are now jockeying for the Microsoft assignment, which could lead to employee morale issues. You will have to decide if the contract with Microsoft is worth it. Or you can analyze if you could divide the Microsoft job among numerous employees so that no one is substantially working on a Microsoft campus.
If you do have supplier contracts with Microsoft, and you aren't sure to what extent this applies to your company, contact a local employment law attorney. He or she can review your situation and your current parental leave policy, and see if any changes need to be made.
Related Resources:
You Don't Have To Solve This on Your Own – Get a Lawyer's Help
Meeting with a lawyer can help you understand your options and how to best protect your rights. Visit our attorney directory to find a lawyer near you who can help.
Or contact an attorney near you: