Minimum Wage Debate Divides Small Biz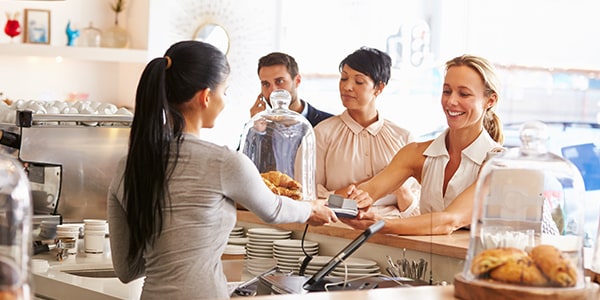 Congress has proposed increasing the minimum wage and that has left small business owners divided on whether the move could help or hurt.
The bill would increase the federal minimum wage from $7.25 per hour to $9.80. That's the hourly equivalent of $20,000 per year, reports The Motley Fool. The bill also proposes upping the base hourly pay for tipped employees from $2.13 to $6.86 over the next several years by increasing it $0.85 per year.
That could add up to a lot in increased salary costs but it's not necessarily a bad change for small businesses.
The downside of increased minimum wage is obvious. It will cost employers more to cover their existing staff without increasing the number of hours worked.
Most companies are only just getting over the economic downturn so increasing minimum wage could decrease employment overall by freezing new hires, speculates The Motley Fool.
Those increases could also result in higher prices which are generally not a selling point for customers.
But higher minimum wage could also be a boon to small businesses.
Some employers already pay unskilled workers more than minimum wage and they see great returns on their investment. Paying higher wages increases employee loyalty and decreases in-house theft, says Lew Prince, an independent music store owner. Low employee turnover also means lower costs for training.

Better paid workers are more invested in the business which means the owner can concentrate on growth rather than micromanaging unruly employees.
It could also be a boost for the general economy. Higher wages means a higher tax base and potentially less need for government assistance, reports Bloomberg Businessweek.
More money in the hands of individuals means more opportunity for spending.
This bill was proposed shortly before the summer recess so small business owners have time to mull it over. Don't dismiss minimum wage increases as bad for business.The potential benefits may outweigh your objections.

Related Resources:
You Don't Have To Solve This on Your Own – Get a Lawyer's Help
Meeting with a lawyer can help you understand your options and how to best protect your rights. Visit our attorney directory to find a lawyer near you who can help.
Or contact an attorney near you: