NLRB Poster Rule Invalid, Federal Courts Rule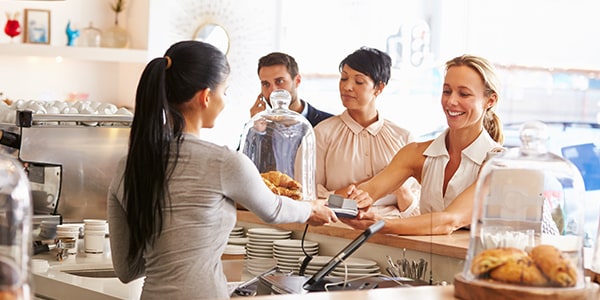 Two federal appeals courts have struck down the NLRB poster rule, a federal rule that would have required millions of businesses to put up posters informing workers of their rights to form a union under the National Labor Relations Act.
The rulings by the 4th U.S. Circuit Court of Appeals and the D.C. Circuit will impact employers across the country.
Here's what business owners need to know:
The Poster Rule
The poster rule, entitled "Notification of Employee Rights under the National Labor Relations Act," would have required more than 6 million businesses to display an 11-by-17-inch notice in a prominent location explaining the rights of workers to join a union and bargain collectively to improve wages and working conditions.
The posters also made clear that workers have a right not to join a union or be coerced by union officials.
The NLRB had argued that the rule was needed because many workers -- including recent immigrants, high school students and other employees in nonunion workplaces -- were not aware of their right to engage in collective bargaining.
Unions said the posters were needed to address widespread misunderstandings about labor law and many workers' fear of exercising their rights under it.
The NLRB poster rule would have applied to any employer covered by the National Labor Relations Act.
The Court Rulings
But in May, a three-judge panel of the D.C. Circuit struck down the poster rule, holding that the notice requirement violates employers' free speech rights.
Essentially, the court believed the government's poster rule would force employers to display labor laws in a way that some believed was too skewed in favor of unionization.
The 4th Circuit in June also held the NLRB poster rule as invalid, but for a different reason -- that the NLRB didn't have the authority to enact the poster rule in the first place.
Going further than the D.C. Circuit's ruling, the 4th Circuit reasoned that the NLRA only empowers the NLRB to address unfair labor practice charges and conduct representation elections.
Because the poster rule doesn't fit within either of those roles, the NLRB exceeded its authority when it enacted the rule, the 4th Circuit held.
What Are Employers Required to Do Now?
As of right now, there is no new deadline for the posting requirement, according to the NLRB's website. So employers should sit tight.
NLRB spokesman Hank Breiteneicher said the board is reviewing the decisions, reports The Associated Press.
Though the rule will not take effect until the legal issues are resolved, litigation of this issue will no doubt continue, so it's important to monitor decisions by other circuits and the NLRB's website.
Follow FindLaw for Consumers on Google+.
Related Resources:
Content For You