Paid Holidays Are Not a Legal Obligation for Private Employers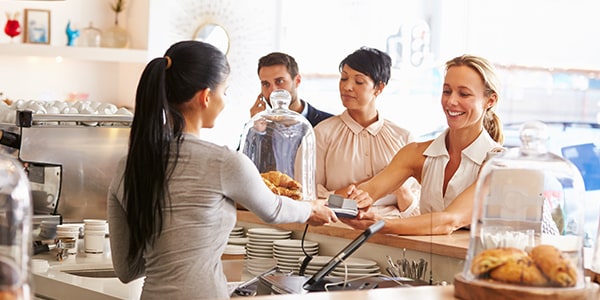 Thanksgiving is next week and employees around the nation are looking forward to an extra day -- or maybe two -- off. Federal employees, in fact, petitioned the President to get the day after Thanksgiving as a paid holiday, according to Government Executive.
But the petition fell far short of the required number of signatures, and it looks like federal workers won't make money while shopping after all. Mind you, they do get Thanksgiving paid. So, what does this mean for you and your obligations as an employer?
Managing Morale
First things first. There is the question of what's legal. But also there is psychology, or the art of managing employee morale.
"Federal employees have suffered years of little to no cost-of-living increases in their pay along with the strain of threatened shutdowns and the loss of pay during those times," the petition reads. "Morale is at an all time low and a paid day off to spend with their families would go a long way towards making employees feel appreciated."
Take it from the horse's mouth. Even though you do not have to pay employees for time taken off on the holidays, it doesn't mean you won't pay somehow. Some management decisions are about taking a long view and cultivating a sense of community in a workplace, and others are purely about the bottom line.
Consider what benefits you might get, in terms of employee goodwill, if you do grant a holiday wish. Just like the annual holiday party and the company barbecue, which cost money and bring no quantifiable benefit, there may be immeasurable returns on the investment of paid time off.
But because those returns are difficult to quantify and because the bottom line does dictate what businesses can afford, let's look at the law, too. What do you have to do legally?
Private Employer Obligations
Private employers are not required by state law to provide any paid holidays. Nor do you have to pay more for worker services. Some companies offer holiday wages to sweeten the deal for those who must toil, but that is not a legal obligation.
That said, if a holiday is religious and an employee wants to celebrate based on their faith, you must make reasonable efforts to accommodate. If giving them the time is not an undue burden on the business of other employees, failure to do so might result in a discrimination suit.
If you have concerns about any of your company's policies, consult with an employment attorney. A lawyer will tell you what must be done to ensure you meet your obligations.
Follow FindLaw for Consumers on Google+.
Related Resources:
You Don't Have To Solve This on Your Own – Get a Lawyer's Help
Meeting with a lawyer can help you understand your options and how to best protect your rights. Visit our attorney directory to find a lawyer near you who can help.
Or contact an attorney near you: