Sexual Harassment Claims and Small Business Liability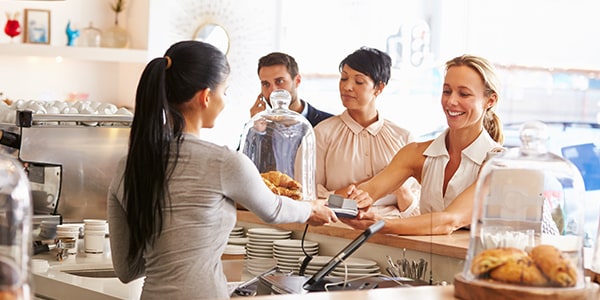 It's 2016 -- by now every small business owner should know that sexual harassment cannot be tolerated in the workplace and even one sexual harassment lawsuit is one too many. Fostering a healthy work environment and preventing sexual harassment at your company can be an around the clock enterprise, but it is well worth the effort (and also legally required).
Here's how to avoid a sexual harassment claim at your small business, and what to do (and not do) if you can't avoid one.
A Pound of Prevention
Yes, we know how the popular adage goes. But what we're trying to stress here is the amount of work necessary to prevent sexual harassment among your employees. It starts by crafting a strong anti-harassment policy and making sure that each and every one of your employees is aware of and abides by the policy. This starts at the top, with owners, executives, and managers setting the proper tone for the entire staff, keeping office culture and parties PG-rated, and not ignoring or encouraging sexually explicit or otherwise inappropriate jokes or comments.
You may also consider sending managers and higher-level employees to anti-harassment trainings and workshops. Supervisors can provide an example to existing employees and to new hires, and you could be on the hook if they're ever accused of sexual harassment.
An Ounce of Cure
A sexual harassment complaint at your company can be shocking and disheartening. And as alarming as a harassment claim may be, you can make it even worse if you don't respond properly. First of all, don't delay -- ignoring a sexual harassment complaint or wishing it goes away is almost guaranteed to get you sued. Even if you think the claim is frivolous, you need to respond and soon.
Remember that comprehensive sexual harassment policy you crafted? Don't ignore that either. It should have distinct directions for how complaints will be handled and you should follow it exactly. As often as companies are sued for sexual harassment, they're sued for violated their own internal policies. Finally, don't retaliate. Firing or disciplining an employee who makes a sexual harassment claim is not only a bad look, it could be illegal and open you and your company up for more liability in the long run.
Sexual harassment claims are serious issues and require expert handling. If you're crafting an anti-harassment policy, want an existing policy reviewed, or need to respond to a harassment complaint, you need the help of an experienced employment attorney.
Related Resources:
You Don't Have To Solve This on Your Own – Get a Lawyer's Help
Meeting with a lawyer can help you understand your options and how to best protect your rights. Visit our attorney directory to find a lawyer near you who can help.
Or contact an attorney near you: