Should Apple Pay Employees for Time It Spends Making Sure They're Not Stealing?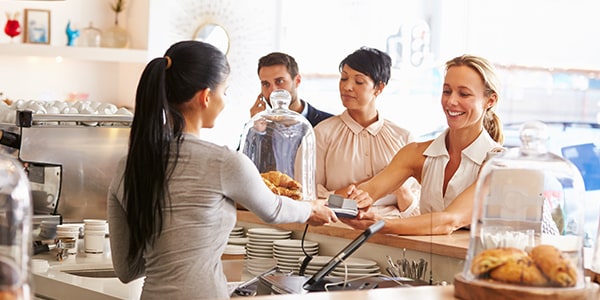 Weird question, right? Predictably, the world's biggest tech company is pretty concerned with leakage -- a one word descriptor for the many ways consumer goods exit a store without being paid for. Given the prices of its goods and their strict release dates, Apple might be more concerned with leakage than most companies.
So, predictably, Apple subjects employees at its retail stores to security checks; searching their backpacks, purses, and other belongings to make sure they're not "leaking" any products. But those checks come at the end of an employee's shift, after they've clocked out. Some employees sued, claiming they should be paid for that time, only to have a federal judge toss their lawsuit in 2015. The employees appealed, and that's where the case got a little weirder.
The Ball's in Your Court
The class action lawsuit against Apple involves thousands of its employees. But Apple isn't the only retailer to subject employees to security checks, nor is it the only one to be sued over them. So any ruling or statutory interpretation in the case could have wide-ranging ramifications. So the courts, to their credit, are trying to tread lightly.
When the employees appealed the dismissal of their suit to the U.S. Ninth Circuit Court of Appeals, the court found itself presented with a question as to whether California wage and hour laws apply to security checks. So it turned to the expert in California law, the California Supreme Court. "[Because the question that we certify is of extreme importance to numerous employees and employers in California," the Ninth wrote, "considerations of comity and federalism suggest that the court of last resort in California, rather than our court, should have the opportunity to answer the question in the first instance."
To Work, or Not to Work
California's Industrial Welfare Commission Wage Order No. 7 states, "Every employer shall pay to each employee ... not less than the applicable minimum wage for all hours worked in the payroll period." The Order goes on to define "hours worked" as "the time during which an employee is subject to the control of an employer, and includes all the time the employee is suffered or permitted to work, whether or not required to do so."
While the district court held that passively being searched does not constitute "work" under the California statute, the Ninth is asking the Golden State's highest court for clarification. That clarification has not yet come, but when it does, perhaps hundreds of retailers and hundreds of thousands of employees will be affected by the decision.
Related Resources:
You Don't Have To Solve This on Your Own – Get a Lawyer's Help
Meeting with a lawyer can help you understand your options and how to best protect your rights. Visit our attorney directory to find a lawyer near you who can help.
Or contact an attorney near you: