Should Your Business Accept Bitcoin?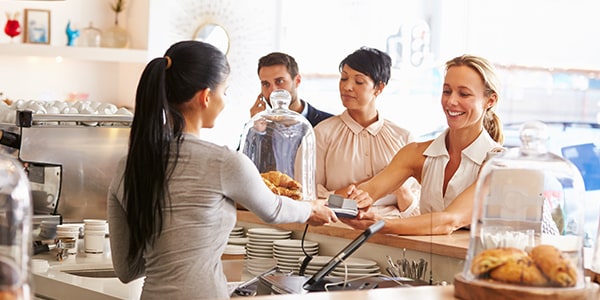 The digital currency Bitcoin has taken the interest of small businesses again, as a New Mexico legal startup, Law 4 Small Business (L4SB), has announced it will start accepting bitcoins in exchange for legal services. Should your business do the same?
L4SB attributes much of its recent success to offering their customers flexible payment methods and options, and adding Bitcoin to this list will appeal to their tech-savvy small business clients, according to a company press release.
Bitcoin is by no means a new option for businesses. But business owners should consider these risks before offering payments in digital cash:
Unstable Currency?
Created in 2009, Bitcoin is an entirely digital currency which is not backed by any government.
Unlike the dollar, yen, and other forms of national fiat currency, Bitcoins fluctuate wildly in value, making them pretty risky for businesses to accept.
In March, one Bitcoin was valued at $40.20, up from $5.56 for one Bitcoin in June 2012, reports CNN.
Questionable Legality
U.S. federal law prohibits the production and circulation of your own currency, but Bitcoin falls in a strange legal gray area by remaining entirely digital.
Accepting Bitcoins for a business' goods or services is essentially bartering, assuming it is not a legal currency. And while it may be legal depending on your state and industry, there may be unintended tax complications.
No PCI Compliance
Bitcoin is one of many payment services that allow mobile transfers of funds, but it is one of the few that does not require PCI security compliance for payments.
PCI security standards are used by online payment managers such as PayPal, mobile payment companies like Square and LevelUp, and cash register-linked credit card readers everywhere.
The virtual currency institution employs its own highly technical and reportedly secure form of encryption and verification for transactions made with Bitcoins, but it is easy to see how consumers and businesses might be skittish about using such a novel system.
Transactions Irreversible, Untraceable
Just like with cash, transactions with Bitcoin are final and untraceable, which has prompted use of Bitcoin for drug transactions and other illicit sales.
Although Bitcoin touts this feature as good for businesses by saving them the hassle of dealing with reversed payments, a small business may alienate customers if it doesn't offer them a method of accepting payments with some sort of consumer protection.
Follow FindLaw for Consumers on Google+ by clicking here.
Related Resources:
You Don't Have To Solve This on Your Own – Get a Lawyer's Help
Meeting with a lawyer can help you understand your options and how to best protect your rights. Visit our attorney directory to find a lawyer near you who can help.
Or contact an attorney near you: