Small Business Grant Scams: 5 Red Flags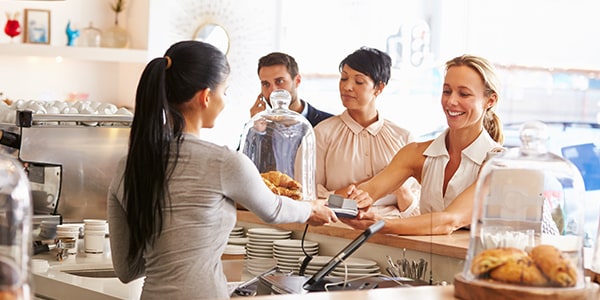 Small business grants are great if you can get them, but there are some scams that you need to be aware of.
For example, one scam offers a great-sounding deal: Fork over a small "pre-funding fee" as a down payment, in order to get hundreds of thousands of dollars in Small Business Development Center grants to start an e-commerce business. The scammers used the SBDC's letterhead to make the ruse appear legit, the Lubbock Avalanche-Journal reports.
So how can you tell if the small business grant offer you're considering is real? Here are five red flags to watch out for:
Loans v. grants. Be on the lookout for ads that not only offer you "free cash grants," but those that use the words "grants" and "loans" interchangeably. In general, grants don't have to be paid back, while loans do. While grants often have some of the same features as loans, they are still very different, and a legitimate organization would never make this mistake of lumping them together as one in the same.
Federal grant? If you run a for-profit business and receive an offer for a federal grant, be careful. Federal grants are typically not available for for-profit businesses, and are usually only given out to non-profit organizations or government entities.
Check addresses. As seen in the SBDC grant scam, con artists may send you a grant offer on official-looking letterhead, possibly from the Small Business Administration (SBA) or another government entity. However, that letter may also contain a request that you send money to an address that is completely different from the agency's official address. If the addresses don't match up, make sure you double-check that it was actually the listed organization that sent it.
Grants for individuals starting businesses. If you're an individual small business owner, be wary. Grants are rarely, if ever, available to small business owners who are looking to jump-start or expand their for-profit business, CNN reports.
Bank account information. If any grant offer requests your bank account information, this is an immediate red flag. Make sure you never give out this kind of information, or any other personal identifying information, such as your social security number, to an unverified organization. This could lead to identity theft and your funds being drained.
Remember that if you receive an offer for a small business grant that sounds too good to be true, it probably is. Rarely will anyone give out free money without strings attached.
Follow FindLaw for Consumers on Google+.
Related Resources:
You Don't Have To Solve This on Your Own – Get a Lawyer's Help
Meeting with a lawyer can help you understand your options and how to best protect your rights. Visit our attorney directory to find a lawyer near you who can help.
Or contact an attorney near you: