Social Media 104: The Perils of Paid Reviews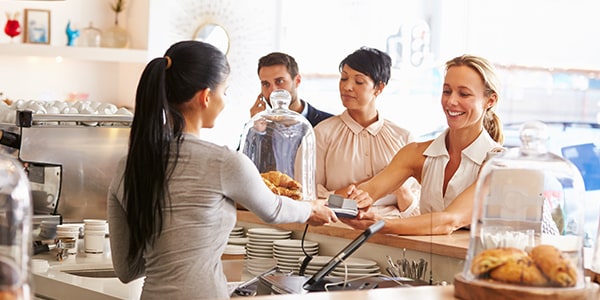 As we have discussed in previous posts on Free Enterprise, online social media outlets can be a powerful marketing tool for you. They can help you gain word of mouth buzz that you would not ordinarily be able to get. And the best part? It's typically free.
The problem is when small business owners start sending their products out to bloggers or online reviewers, or paying them a fee in order to acheive that word of mouth buzz.
It is important that you are aware of the new guidelines set out by the Federal Trade Commission (FTC) that govern endorsements and testimonials.
The FTC felt compelled to revise their guidelines because social media on the internet has made it harder to distinguish paid advertisements from purely editorial endorsements.
For example, how does a consumer know that a blogger's rave review of a product is really because that particular blogger likes the product? They really can't tell. If the blogger has been paid, then they are committing astroturfing, and violating the new FTC guidelines unless they disclose that fact.
What is astroturfing? It is the practice of artificially creating a positive online buzz about products and services. We did a post previously about astroturfing here.
Previous FTC guidelines were based on traditional paid advertising which is much clearer. Infomercials, advertorials, and paid magazine spreads clearly state that it is paid advertising.
Under the new FTC guidelines, both the endorser and the maker of the product must disclose any "material relationships" they may have with each other. The Common Law Blog goes into detail about the guidelines here.
A "material relationship" could be as simple as giving the endorser your product to try out free of charge. This is called "payment in kind." Now while your small business may be able to give a freebie to your local news station, magazine, or radio station, you will not be able to do that with your favorite blogger.
Who is responsible to adhere to these guidelines? Both the endorser and the maker of the product are responsible. If there is failure to adhere to these new FTC guidelines, the penalty could be a fine to up to $11,000.
So when you are tempted to give a freebie out, or pay someone to write a nice review on a site like Yelp! or tweet glowingly about your product, just know that without disclosure, it simply does not pay.
Related Resources:
You Don't Have To Solve This on Your Own – Get a Lawyer's Help
Meeting with a lawyer can help you understand your options and how to best protect your rights. Visit our attorney directory to find a lawyer near you who can help.
Or contact an attorney near you:
Content For You