Time to Expand Your Employee Benefits?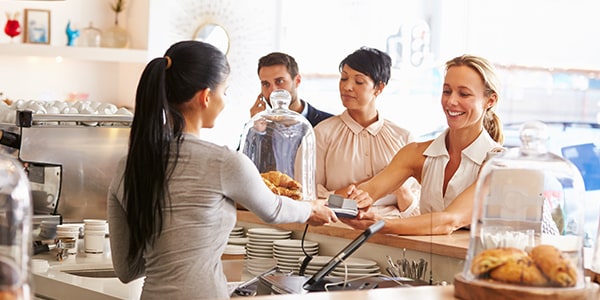 Chipotle is following in Starbucks' footsteps and offering more benefits to all of its employees.
Chipotle has prided itself on its "people culture." To further the aims of that culture, the chain will now offer all employees full tuition reimbursement, sick pay, and paid vacation time. These benefits were previously only for salaried employees, but, starting July 1, all hourly and entry level employees will also receive these benefits.

Chipotle is not alone in its push to take better care of its employees. Entrepreneur reports that Starbucks expanded its tuition reimbursement program to cover four years of education, and McDonalds has similarly extended its education program and vacation policy. As a small business, should you take a leaf from these companies' playbook and expand your employee benefits too?
Offering Employee Benefits
Do you only offer the bare minimum of employee benefits? Do you not offer any benefits at all?
Pro's
Offering employee benefits can help you attract and retain quality experienced employees, and have lower turnover rates. Every time you lose an employee, you're losing money and productivity. The cost of hiring a new employee, training him, and waiting for him to gain the skills and productivity to match your old employee could outpace the cost of offering your current employee benefits.
If you already offer some benefits, expanding employee benefits can also be helpful for improving employee morale and productivity. If your employees believe you care about them and their well-being, they'll care more about the job that they do for you and be more invested in your business' success.
Also, have your employees been hassling you for a raise? Consider increasing offered benefits instead. Employees may accept added benefits in lieu of higher wages. In turn, you can make your employees happy while saving your business money.
Con's
Admittedly, small businesses may not have the same resources to offer tuition reimbursement like Chipotle or Starbucks. Also, the cost of offering benefits is higher for smaller businesses than larger businesses due to higher cost of administration as well as savings based on volume and bargaining power with providers.
However, even if you can't afford to spend a lot of money on more employee benefits, consider offering voluntary benefits such as dental insurance, vision insurance, financial education, or legal plans. Employees cover most of the costs of voluntary benefits themselves through payroll deductions, but you get to enjoy the benefits of a happier, healthier work force.
If you need help reviewing your offered employee benefits and are considering offering more benefits, consult with an experienced business attorney for help.
Related Resources:
You Don't Have To Solve This on Your Own – Get a Lawyer's Help
Meeting with a lawyer can help you understand your options and how to best protect your rights. Visit our attorney directory to find a lawyer near you who can help.
Or contact an attorney near you: