Top 3 Workplace Protections for Pregnant Employees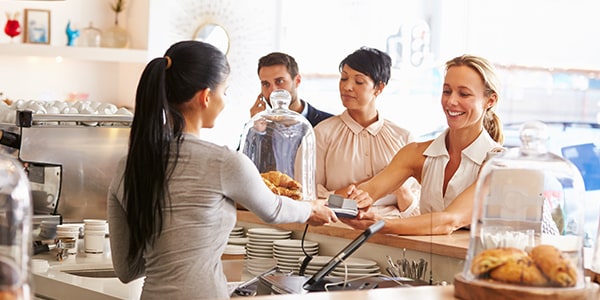 Although nearly all employers, by now, know that discriminating against pregnant employees is illegal, some just don't know how to recognize when it is happening. Pregnancy discrimination occurs more often than most employers expect. Frequently, it is not borne out of any ill will, but rather just the implicit biases that have been ingrained in most of us since birth.
There's something natural about wanting to protect a pregnant person. However, employers need to exercise caution and common sense when it comes to offering support to pregnant workers. Below, you'll find the three most common forms of discrimination pregnant employees face.
1. Protection Against Denial of Reasonable Accommodations
When it comes to pregnancy, every person will be a little bit different in what they need to be supported. Some employees will not ask for any extra help, and that is just fine. However, for the employees that do, the process is the same as any other request for a reasonable accommodation. Basically, if a pregnant employee needs some slight modifications, so long as those modifications are not overly costly or disruptive, they should generally be approved and provided, unless a better alternative is available.
If the modifications are significant, then an employer is required to engage in a good faith, interactive discussion on whether the requested accommodation can be met, or if an alternative would be acceptable. Employers should be wary about denying requests for reasonable accommodations from pregnant employees as doing so can give rise to both pregnancy discrimination and disability discrimination claims.
2. Protection Against Denial of Opportunity
Employers need to be cautious not to discriminate against pregnant employees that are attempting to advance their careers. An employer cannot pass over a pregnant employee for promotion, career or job training, or other advancement opportunities, because of pregnancy or a pending maternity leave. Under the federal Pregnancy Discrimination Act, as well as numerous states' laws, this type of discrimination is illegal and can give rise to an employment discrimination lawsuit.
3. Freedom From Pregnancy Based Harassment
Pregnant employees should not feel harassed at work due to their pregnancy. Whether an employee feels harassed may be difficult to assess in some situations. Generally, employers should refrain from making comments or jokes about a pregnant employee's size, condition, appearance, or pregnant status. Sometimes well intentioned comments, or even gifts, can be unwelcome and harassing. Additionally, if a pregnant employee reports any form of co-worker harassment based on their pregnancy, an employer must act swiftly to remedy the situation.
Related Resources:
You Don't Have To Solve This on Your Own – Get a Lawyer's Help
Meeting with a lawyer can help you understand your options and how to best protect your rights. Visit our attorney directory to find a lawyer near you who can help.
Or contact an attorney near you: