What Small Businesses Need to Know About Organized Retail Crime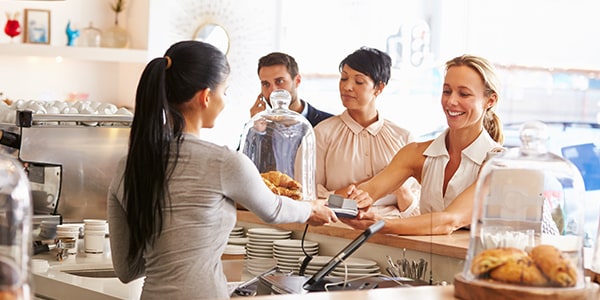 You might've been thinking shoplifters attacking your store were isolated thieves, acting alone and out of desperation. But that's not always the case. Sophisticated shoplifting rings have learned that pooling your resources can lead to increased profits, and that certain consumer products become very valuable when they hit the street.
Now small businesses have begun seeing coordinated attacks referred to as "organized retail crime," or ORC, that are part of a criminal enterprise that functions "just like a Fortune 500 company."
Boosters, Mr. Bigs, and the Black Market
So how do ORC's work? ABC News explains:
Investigators say boosters move the loot for cents on the dollar to fencing operations -- the black market resellers of the stolen goods -- which sell the stolen merchandise in plain sight in stores. Boosters, fencers, Mr. Bigs, all of those involved in these shoplifting operations can potentially make millions a year from boosting and re-selling stolen goods.
It doesn't seem to matter what your shop may be selling, either: the criminal masterminds behind ORC's are looking to boost everything from "underwear to razors to milk," including Tide laundry detergent, apparently known as "liquid gold" on the street. And if you thought these might be isolated, smash-and-grab jobs that won't really hurt your bottom line, the National Retail Federation estimates that retail businesses lose as much as $37 billion a year to theft.
Nabbing the Grabbers
So what's a small biz to do against such complicated theft rings? Participating with local law enforcement efforts is a start. A Tennessee task force recently nabbed over 160 people and over $30K in merchandise following an organized retail crime investigation. But some retailers with the necessary resources are taking matters into their own hands.
ABC's report also highlighted the efforts of two private investigators. Mike Swett, a former Riverside County sheriff's deputy who has worked with Target, Marshalls, T.J. Maxx, says stores hire investigators because they "don't want their employees to get injured" chasing shoplifters and that the police response is not always swift. "So oftentimes they will call the police, but by the time we get there they are already in their car and they are gone."
Walgreen's Organized Retail Crime Division director Jerry Biggs added that private investigators can often allocate more resources to shoplifting investigations than local police departments can: "With today's technology, I can have your face pretty much throughout the country in less than 10 minutes." Great help, if you can get it. In the meantime, remain vigilant in fighting organized retail criminals, and make sure you do it legally.
Related Resources:
You Don't Have To Solve This on Your Own – Get a Lawyer's Help
Meeting with a lawyer can help you understand your options and how to best protect your rights. Visit our attorney directory to find a lawyer near you who can help.
Or contact an attorney near you: