What to Do About the Office Matchmaking App Feeld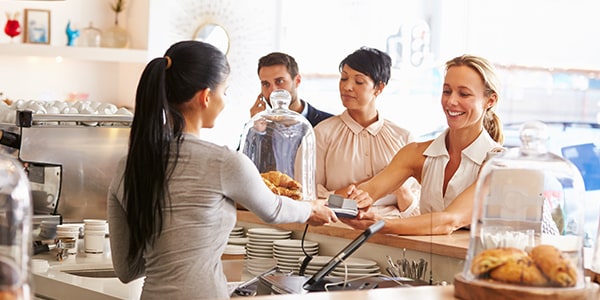 A new app, which is currently designed as a chatbot for the popular intra-office communications app Slack, is designed to help office romances flourish. This app, Feeld, allows employees on a Slack network to anonymously confide in a chatbot who their secret work-crush is. Then, if two people have mutual crushes, the app will match and notify both employees.
When it comes to the game of matchmaker, employers are generally encouraged to stay away for several reasons. This means potentially prohibiting, or restricting, access to the Feeld chatbot, or other similar services on your own communications networks.
The Aftermath of Failed Relationships
Despite the countless anecdotes of office romances that flourish into lifelong partnerships, when employees become romantically involved with co-workers, or superiors/subordinates, employers face an increased likelihood of legal liability related to a sexual harassment claim. Failed office relationships frequently lead to strained professional relationships, which can impact more than just the involved employees.
Additionally, if one party is upset about the end of a relationship, or is in a position of authority, an employer may be responsible for preventing harassment, or could end up liable for sexual harassment.
Issues With Ongoing Relationships
In addition to the concern of employee productivity, failed relationships, and sexual harassment caused by unwanted advances, other employees may feel harassed, or annoyed, by an ongoing office romance. Furthermore, the issue of favoritism can often come up if the relationship involves a manager, or supervisor. Generally, having "no fraternization" policies at work are permissible, so long as they are only for the workplace and not outside the workplace.
What's an Employer to Do?
Employers should take sexual harassment complaints very seriously, and should seek to promote a work environment where sexual harassment will not occur. As mentioned above, limiting access to apps and emerging online tools that encourage intra-office relationships might be an appropriate step to discourage workplace romances.
Unless advised differently by an experienced business attorney, employers should draw the line at strongly discouraging relationships rather than prohibiting them. Asking employees to sign "consensual relationship" declarations can protect against some liability in the event of a sexual harassment claim, but will not remove employer liability for failing to take action after a report of sexual harassment. Additional steps an employer can take to prevent sexual harassment include:
Regularly training employees on what is and what isn't sexual harassment
Taking all sexual harassment complaints seriously, and taking action when required
Implementing specific policies tailored to your workplace and workforce
Related Resources:
Content For You