Wi-Fi Allergies Not a Thing (at Least Not Under the ADA)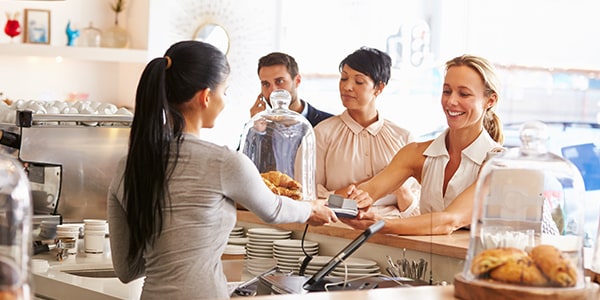 Some allergies are serious physical ailments, such that an allergic reaction can be debilitating, substantially limiting your major life activities. George Hirmiz, claimed his Wi-Fi allergy, or sensitivity due to "long-term exposure to high levels of electromagnetic voltage," was such an affliction, and that his employer, a Travelodge Hotel in Chicago never accommodated his disability and even fired him in retaliation for filing a complaint about the hotel's voltage levels to the Occupational Safety and Health Administration.
Travelodge said it fired Hirmiz because he was caught napping in the hotel lobby while a fight erupted nearby. Hirmiz sued, but neither the trial court nor the Seventh Circuit Court of Appeals were too sympathetic to his plight.
Wi-Fi Impairment
Under the Americans with Disabilities Act, certain employers must provide reasonable accommodations for disabled workers. The question here was whether Hirmiz's "sensitivity to electromagnetic voltage" classifies as a disability under the ADA, and then whether the hotel denied him accommodations and fired him for reporting unsafe working conditions.
The ADA defines disabilities as any "impairment" that "substantially limits" any "major life activities." But as the court noted, there is still debate in the medical community over whether Wi-Fi allergies are a physical or psychological disorder, and, in any case, Hirmiz failed to provide evidence of any impairment and did not "even try to prove that he fits either of the other definitions of 'disability' in the ADA -- that he has a 'record' of such an impairment or that he was 'regarded as having' one by his employer." In fact, Hirmiz never sought an accommodation for his disability until after he was fired.
Medical Evidence
That didn't stop Hirmiz from giving it one last shot, though, as the appeals court noted:
He has tried to give us new evidence regarding his medical condition, including disciplinary records in his personnel file that he complains are false and communications with agencies or persons (including the FBI, the Illinois Department of Human Rights, and the Governor of Illinois)which or whom he claims he contacted about his complaints against the hotel. No luck; new evidence may not be presented on appeal.
Trying to figure out what kind of impairment requires accommodation under the ADA can be confusing. Contact an experienced employment law attorney if you have questions about ADA compliance.
Related Resources:
You Don't Have To Solve This on Your Own – Get a Lawyer's Help
Meeting with a lawyer can help you understand your options and how to best protect your rights. Visit our attorney directory to find a lawyer near you who can help.
Or contact an attorney near you: