World Cup Betting Pools: Can Your Office Have One?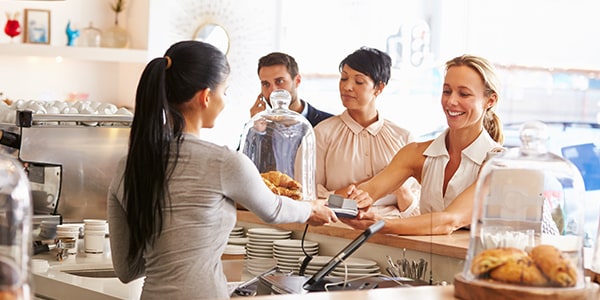 Wondering why half your staff is rolling in a little late in the morning, or still hasn't come back from lunch? Noticing a slight dip in production while your employees are working? Does it feel like half your team is happy and the other half sad, or do some workers feel distracted -- zoning out with a far-off look in their eye and perhaps muttering to themselves in a foreign language? Is the word "GOOOOOOOOOOOOAL" echoing through your office corridors?
It's the World Cup -- the most watched sporting spectacle in the world. And this year's chaotic tournament has left some fans ecstatic and others a bit shell-shocked, as you might've seen around the office. You might've even heard some water cooler talk about a betting pool, and whose teams are out and whose are still in. And even if the banter is all good-natured and fun, are World Cup betting pools a good idea in your office? Are they even legal?
The Feds and Footie Bets
You may have noticed recently that the Supreme Court struck down the federal ban on sports gambling. So, does that give your employee free reign to gamble on the World Cup? Not necessarily. While the federal prohibition has been removed, that doesn't mean that states (other than Nevada) have legalized it yet.
State Laws on Soccer Betting
State gambling laws can vary. And while casinos and other gambling-specific business may be illegal, your state may allow so-called "social gambling." As an example, Hawai'i defines social gambling as betting in which:
No player receives, or becomes entitled to receive, anything of value or any profit, directly or indirectly, other than the player's personal gambling winnings;
No other person, corporation, unincorporated association, or entity receives or becomes entitled to receive anything of value or any profit, directly or indirectly, from any source, including but not limited to permitting the use of premises, supplying refreshments, food, drinks, service, lodging or entertainment; and
It is not conducted or played in or at a hotel, motel, bar, nightclub, cocktail lounge, restaurant, massage parlor, billiard parlor, or any business establishment of any kind, public parks, public buildings, public beaches, school grounds, churches, or any other public area.
Whether a World Cup office pool will be considered social gambling will depend on how you read your particular state statutes. Other states, like Vermont and Connecticut for instance, have allowed sports gambling pools under certain circumstances.
World Cup Wagers at Work
Generally speaking, allowing conduct that may be illegal to occur at work and during work hours is not advisable, as you may be exposing yourself to an employment-related lawsuit. A little betting bad blood, especially when it involves money, can lead to bigger workplace problems like harassment or a hostile work environment.
If you are going to sanction an in-office World Cup betting pool, it's best to keep the stakes low -- maybe remove the cash completely and have employees vie for special prizes like a free lunch, up-front parking space, or paid day off.
Otherwise, prepare yourself for some cubicle goal celebrations as we get closer to the final.
Related Resources:
You Don't Have To Solve This on Your Own – Get a Lawyer's Help
Meeting with a lawyer can help you understand your options and how to best protect your rights. Visit our attorney directory to find a lawyer near you who can help.
Or contact an attorney near you: