You Can't Make Yelp Delete Those Negative Reviews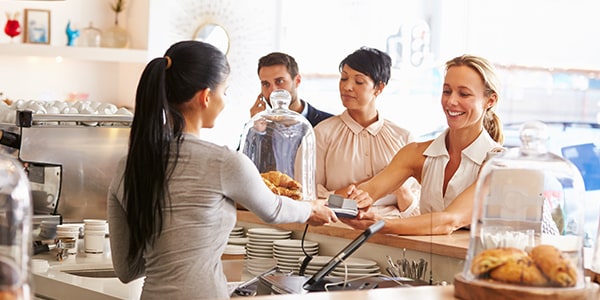 Nobody likes a bad Yelp review. And small businesses definitely don't like a defamatory Yelp review. And a small law firm faced with a defamatory Yelp review is probably gonna sue.
That's what Dawn Hassell of the Hassell Law Group did in response to a Yelp review that claimed Hassell agreed to represent an injured client, "then reneged on the case because her mom had a broken leg, or something like that, and that the insurance company was too much for her to handle," adding, "you can find a competent attorney, but this wont [sic] be one of them." And while Hassell won a default judgment against her former client, an order requiring Yelp to remove the review was just overturned by the California Supreme Court.
Immunity Boost
Yelp, very notably, was not included in the lawsuit. As the California Supreme Court put it: "Plaintiffs anticipated that if they added Yelp as a defendant and integrated the company into the action at that time, Yelp could respond by asserting immunity under section 230." Section 230 of the Communications Decency Act provides some immunity for internet service providers from legal liability based on third-party content on the site.
In this case, it was Section 230 to Yelp's rescue again. "In directing Yelp to remove the challenged reviews from its website," the court ruled, "the removal order improperly treats Yelp as 'the publisher or speaker of ... information provided by another information content provider." As such, the company could not be required to remove the review.
Alternative Remedies
Yelp, and several other internet companies, are obviously treating the decision as a big victory. "With this decision," wrote Yelp's deputy general counsel Aaron Schur, "online publishers in California can be assured that they cannot be lawfully forced to remove third-party speech through enterprising abuses of the legal system, and those of us that use such platforms to express ourselves cannot be easily silenced through such tactics either."
The ruling will be less welcome to small business owners targeted by defamatory negative reviews aimed at financially impacting or even ending their companies. In most cases, you won't have Yelp to turn to if you want that negative ad removed. On the other hand, you may be able to obtain an order requiring the reviewer to remove a defamatory review, and, as happened in this case, you may be entitled to significant monetary damages for a false or defamatory review. The California Supreme Court's order leaves in place Hassell's award of over $550,000 dollars against the person who posted the review. So maybe that's enough?
Related Resources:
You Don't Have To Solve This on Your Own – Get a Lawyer's Help
Meeting with a lawyer can help you understand your options and how to best protect your rights. Visit our attorney directory to find a lawyer near you who can help.
Or contact an attorney near you: