Young Girls' Invention Gets Them Sued for $1M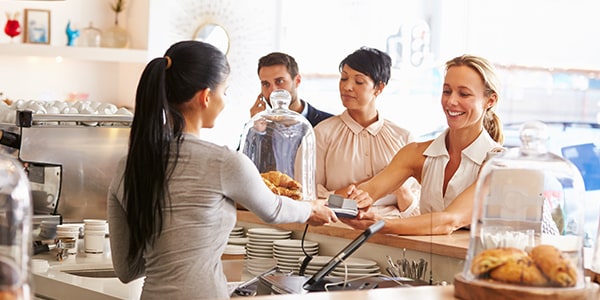 A pair of young sisters was amazed when their nifty little invention -- a microfiber cleaning cloth that sticks to the back of a smartphone or tablet -- started picking up steam.
Called HypeWipes, the cloths were a hit at trade shows and amongst a growing number of customers. But that luck soon changed for 14-year-old Sophia Forino, her sister Marissa, and the girls' father Rocca Forino: A company which markets a product called Hype-Wipe filed a $1 million lawsuit against the Forinos claiming the girls' invention infringes on the trademark for the Hype-Wipe, reports WVIT-TV.
What can small business owners take away from this somewhat unfortunate intellectual property dust-up?
Importance of Trademark Search
Although the United States Patent and Trademark Office will search through existing trademarks at the time a trademark is registered, it is generally recommended that a company or individual conduct an independent search for existing trademarks as well.
An individual can certainly search for trademarks on his or her own, but there are also search firms that specialize in trademark searches. In the case of Forino and his daughters, they did both: searching the internet themselves and spending $1,000 on a third-party trademark search. However, the search failed to uncover the pre-existing trademark for Hype-Wipe.
Cease and Desist vs. Lawsuit
The first step in enforcing trademark rights against a possible infringer is a cease-and-desist letter. This letter puts the infringer on notice of the sender's trademark and warns that the infringer must stop the infringement. The cease-and-desist letter also offers a chance for the parties to resolve a dispute without having to go to court, through a settlement or other agreement.
In this case, Forino said the cease-and-desist letters were followed by the infringement lawsuit demanding that HypeWipes drop the name and turn over its remaining inventory to the makers of Hype-Wipe. Because of this demand, Forino doesn't believe a settlement is possible. "You just can't negotiate with a gun to your head," he told WVIT-TV.
Should You Use Strong-Arm Tactics?
Although the hardball tactics used by the makers of Hype-Wipe may ultimately be effective in protecting the company's trademark, it may also succeed in generating bad press, giving potential customers a poor opinion of the company and harming customer good will.
It is possible to defend your intellectual property rights while still generating good press for your company. In 2012 Jack Daniels made headlines for a cease and desist letter sent to an author whose book cover resembled the whiskey brand's label. Unlike this case, the letter made news because of how polite and friendly it was, ultimately allowing Jack Daniels to enforce their rights and improve on the company's good will in the process.
Follow FindLaw for Consumers on Google+.
Related Resources:
You Don't Have To Solve This on Your Own – Get a Lawyer's Help
Meeting with a lawyer can help you understand your options and how to best protect your rights. Visit our attorney directory to find a lawyer near you who can help.
Or contact an attorney near you: