4 Alabama Football Players Arrested on Suspicion of Robbery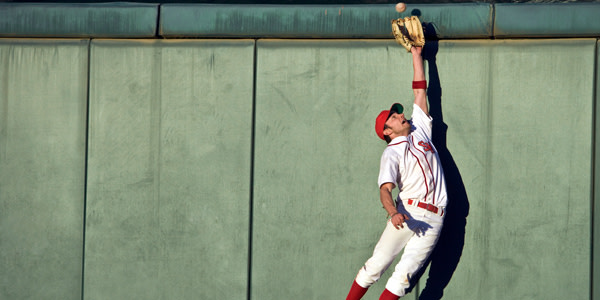 Four members of the University of Alabama's football team were arrested in relation to a pair of campus robberies. This prompts the snide joke: Was Nick Saban not paying them enough?
The four accused are all freshman players from the championship squad: Dennis "D.J." Pettway, Tyler Hayes, Brent Calloway, and Eddie Williams who redshirted last year, reports CNN.
Police say that Pettway, Hayes and Williams beat a fellow student unconscious before stealing his laptop computer. A short time later, police say that Williams beat another student unconscious and stole his wallet.
So what did these alleged criminal masterminds do with their newfound loot? They bought snacks of course.
Williams and Calloway are accused of using the second victim's debit card to buy snacks from a vending machine, according to CNN. Geniuses. All four players were suspended from the football team indefinitely.
This past year, we've seen some bizarre and violent incidents involving college football players. The alleged Alabama football incidents have to be among the most violent and stupid. Don't football players already have their run of free meals and snacks, without having to beat people nearly to death?
As prosecutors and defense lawyers prepare for the Alabama players' day in court, here are five other college football stories that have recently made legal headlines:





Related Resources:
Content For You