Aaron Hernandez Acquitted on Double Murder Charges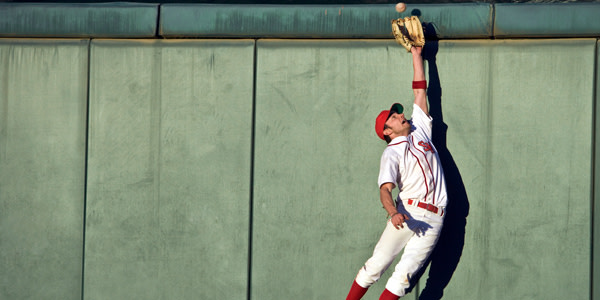 A jury acquitted-New England Patriots tight end Aaron Hernandez on murder charges involving the slaying of two men outside a Boston nightclub 2012. Hernandez, currently serving a life sentence for the 2013 murder of his fiancée's sister's boyfriend, was also acquitted of related assault charges and one charge witness intimidation, stemming from an allegation that Hernandez shot a former friend (and man who eventually testified against him) in the face.
Prosecutors alleged the car-to-car shooting was sparked by a spilled drink, but the jury apparently remained unconvinced.
Guilt
The evidence against Hernandez was substantial. Alexander Bradley, who was at the club with Hernandez and testified against him at trial, told the jury he had been driving a Toyota 4Runner when they pulled alongside a BMW and Hernandez fired five rounds from the passenger seat with a .38 handgun. Daniel de Abreu and Safiro Furtado were killed, and the survivors, Aquilino Freire and Raychides Sanches, also testified against Hernandez at trial. Investigators found the .38 linked to the shooting and the 4Runner in Hernandez's uncle's possession.
Prosecutors also brought Hernandez's tattoos into play, arguing that ink Hernandez got in early 2013 commemorates the shooting and related events. One tattoo depicts a .38 handgun and five bullets, while another features a gun, a bullet, and a puff of smoke, supposedly depicting Hernandez's shooting of Bradley, which itself was allegedly prompted by Bradley's loose talk regarding the "Boston stuff."
Innocence?
But the jury was not convinced beyond a reasonable doubt. Jose Baez, Casey Anthony's former attorney, attacked the prosecution for basing their case on emotion rather than evidence and failed to pursue evidence that pointed to someone other than Hernandez as the killer. According to Deadspin, Baez was especially critical of testimony from Bradley, who is currently incarcerated on unrelated shooting charges and was granted immunity in exchange for testifying:
He repeatedly called Bradley a liar and a perjurer. He additionally compared what he saw as inconsistencies in Bradley's testimony to a food with cockroaches in it, asking the jury how many cockroaches they'd have to find before they'd send the food back -- one.
While a verdict of not guilty does not necessarily mean the jury thinks Hernandez is innocent, it is ultimately an indictment of the prosecution's case, or its faults.
Related Resources:
You Don't Have To Solve This on Your Own – Get a Lawyer's Help
Meeting with a lawyer can help you understand your options and how to best protect your rights. Visit our attorney directory to find a lawyer near you who can help.
Or contact an attorney near you: