Aaron Hernandez Seeks to Keep 2012 Killings Out of Murder Trial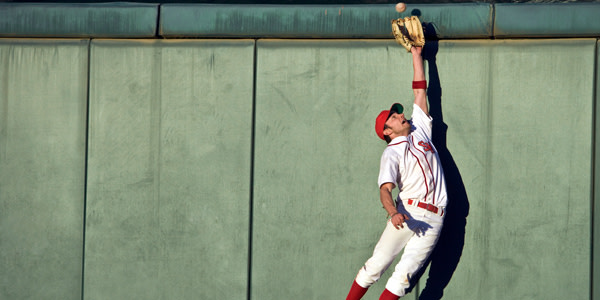 It's hard to keep a jury focused on the murder you're currently accused of when they're presented with evidence of even more potential murders. That's the struggle for ex-New England Patriots player Aaron Hernandez, as he fights to keep the jury in his upcoming murder trial from hearing about allegations of his involvement in the fatal shootings of two men in 2012.
Hernandez's trial for the murder of semi-pro football player Odin Lloyd begins in January, but will his jury get to hear about these 2012 killings?
Undue Prejudice and Bad Acts
Describing the killing of another person as a "bad act" seems like the understatement of the century, but it's central to Hernandez's latest legal move. The Associated Press reports that Hernandez's lawyers filed a motion Friday to prevent any evidence of prior bad acts from being heard by his murder trial jury.
Hernandez's legal team argues that if evidence suggesting that Hernandez killed two men in 2012 is introduced, the jury will be unduly prejudiced against him. Evidence is typically allowed if it is probative, meaning it tends to show that a fact or assertion is more likely to be true, is relevant to the charges at trial, and doesn't present undue prejudice. By contrast, evidence can be prejudicial when it causes a jury to be biased against a defendant, and undue prejudice can jeopardize a defendant's right to a fair trial.
However, there are some pieces of evidence which are highly probative as well as prejudicial. Put more plainly, evidence that strongly suggests involvement in a crime can also make a defendant look bad to a jury. The question is whether the probative value is enough to outweigh the fear of tainting the jury.
Seeks to Keep Out 8 Bad Acts
Hernandez's defense is working hard to keep any "bad act" evidence from being introduced, but Friday's motion focused on eight in particular. According to the Boston Herald, these included the 2012 double murder, a shooting in Florida, guns and ammo found in Hernandez's home, and a "TMZ photograph" showing Hernandez taking a selfie with a handgun.
Especially since Hernandez is already awaiting trial for the 2012 killings, his legal team is concerned that the jury will be too distracted by this evidence to properly judge the charges for Lloyd's murder.
That trial is set to begin January 9.
Follow FindLaw for Consumers on Facebook and Twitter (@FindLawConsumer).
Related Resources:
You Don't Have To Solve This on Your Own – Get a Lawyer's Help
Meeting with a lawyer can help you understand your options and how to best protect your rights. Visit our attorney directory to find a lawyer near you who can help.
Or contact an attorney near you: