Delmon Young Arrested for Assault After Anti-Semitic Rant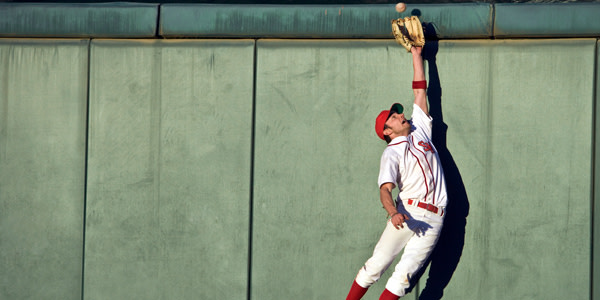 Detroit Tigers outfielder Delmon Young was arrested early Friday for allegedly shoving a man to the ground after shouting an anti-Semitic slur at another man outside a New York City hotel.
Young, 26, was "highly intoxicated" when he allegedly hurled insults at a panhandler who was reportedly wearing a yarmulke, a Jewish skullcap, police told the New York Post.
"[Expletive] Jews! [Expletive] Jews!" Young allegedly yelled at the panhandler, who apparently walked away. But then a group of four men confronted Young, who then allegedly came out swinging.
The four men and Delmon Young apparently got into a street fight about 2:40 a.m., the Post reports. Young allegedly scratched at least one of the men, and then shoved him to the ground in the lobby of a hotel.
The fight broke up a short time later. But when the men got back to their hotel room, one of them called 911 to report an assault.
Police arrested Delmon Young and took him to a hospital to sober up before booking him at the precinct. He was released about 11:15 a.m., the Post reports.
Young faces charges of third-degree assault -- recklessly causing physical injury to another -- and aggravated harassment. Both are misdemeanors that can result in prison time.
New York defines "aggravated harassment" as striking or shoving a victim "because of a belief or perception" about the victim's race, gender, disability, religion, or sexual orientation.
In Young's case, he allegedly said something to the group of men before the fight -- but police declined to tell the Detroit Free Press what Young may have said.
Young's words will likely be key in determining whether his alleged assault was motivated by racial or religious harassment. If so, prosecutors may consider adding a felony hate crime charge, alleging he intentionally targeted the victim for because of his race, religion, or other protected trait.
If the fight was just a booze-fueled brawl, however, the slugger may be off the hook for any harassment or hate-related charges.
A Detroit Tigers spokesman declined to comment about Delmon Young's arrest. The Tigers begin a three-game series tonight against the New York Yankees, but it's not clear if Young will be in the lineup, the Free Press reports.
Related Resources:
You Don't Have To Solve This on Your Own – Get a Lawyer's Help
Meeting with a lawyer can help you understand your options and how to best protect your rights. Visit our attorney directory to find a lawyer near you who can help.
Or contact an attorney near you: