Dorothy Sandusky Testifies, Jerry Sandusky Doesn't. Defense Rests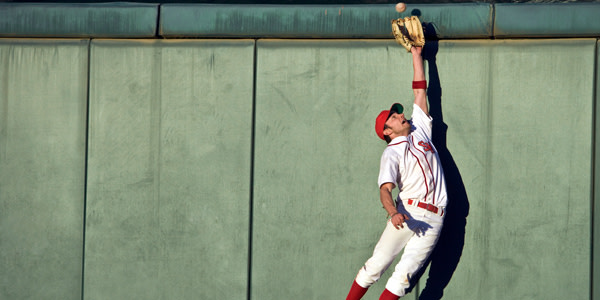 Last week, some of the alleged victims in the Jerry Sandusky case said they screamed out for help from Sandusky's wife, 69-year-old Dorothy Sandusky, as they were being raped to no avail.
Taking the stand in defense of her husband, the first thing that Sandusky's attorney Joe Amendola asked of Dorothy was, how's your hearing?
"I think it's pretty good," Dorothy Sandusky responded. This question was aimed at countering the testimony of the victims who said they were molested within earshot of Sandusky's wife.
The defense in Jerry Sandusky's child sex abuse trial rested its case Wednesday morning, without calling the former Penn State assistant football coach to the stand. Closing arguments, the next step in the trial, are set for Thursday morning.
As for Dorothy Sandusky, she was called to rebut the victims' testimony. For instance, Victim 9 told jurors last week that he screamed for Dorothy Sandusky to help as he was raped in the basement of their home, reports The Philadelphia Inquirer.
In fact, multiple victims have said they were raped in the basement of the Sandusky's home and Dorothy Sandusky's testimony that she heard nothing and suspected nothing allows the defense to claim that nothing inappropriate happened.
Or it may suggest that she willingly choose to ignore what was happening under her roof as dozens of young visitors slept over their house each year.
Describing their home as much like a boardinghouse with a revolving door of overnight guests and children, Dorothy Sandusky said, "We enjoyed helping kids, but we knew we couldn't take any more into our family."
When asked about Victim 4, who testified that she interrupted her husband as he demanded oral sex from the victim in a hotel room the three shared, Dorothy Sandusky just offered, "he [Victim 4] was demanding and very conniving." Regarding that specific encounter in the hotel room, she said both her husband and the alleged victim were fully clothed and just arguing about attending some banquet.
But when asked on cross-examination why the eight accusers would lie, Dorothy Sandusky responded, "I ... I ... I don't know what it would be," reports the Inquirer.
Dorothy Sandusky's testimony in defense of her husband suggests that her accusers fabricated their claims. However, a jury may view the testimony as that of a faithful wife when confronted with the overwhelming (and graphic) testimonies of the accusers and victims.
Related Resources:
You Don't Have To Solve This on Your Own – Get a Lawyer's Help
Meeting with a lawyer can help you understand your options and how to best protect your rights. Visit our attorney directory to find a lawyer near you who can help.
Or contact an attorney near you:
Content For You