Intel Invests $9M in Performance Enhancing Sports App Kinduct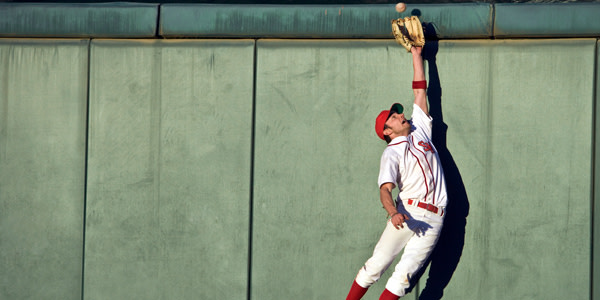 The future is here for athletes. Performance enhancing drugs will soon be a thing of the past once performance enhancing sports apps become more widely used. Last month, news broke that Intel is betting hard on a performance enhancing sports app. Their $9 million investment in Kinduct could pay off big time if the company is able to deliver on its promises.
Kinduct allows athletics programs to monitor their athletes in ways never before possible all in one system. The software works by integrating wearable data, with data gathered from other sources, to enable teams, coaches, trainers, doctors, and even the players, to see performance data, prediction models, and more.
What Info Does Kinduct Collect?
Apart from data gathered from wearable devices, connected smart phones, other connected devices, and manually entered data, Kinduct might be best known for its ability to utilize the data gathered by SportVU. The NBA installed SportVU cameras in all stadiums in 2013 as the cameras are able to detect and record every player's on-court movements up to 25 times per second.
When all the data collected is brought together, players, coaches, and trainers can view and create reports on injury prevention, strength and conditioning, as well as nutrition, mood, sleep, and general activity.
Who Needs This Much Info?
Coaches and trainers can use the data gathered by Kinduct to help develop training programs, assess player health and moral, as well as to monitor progress. Athletes can study data on past performances in order to see where they can improve. Additionally, team doctors can use the data to closely monitor players that are recovering from injuries.
However, having access to all sorts of different metrics and data points can be helpful for more than simply training and performance purposes. Parents of high school or college athletes might be able to get some peace of mind by being able to monitor their child's performance metrics.
Bringing a lawsuit for a sports injury can often be hit or miss. For example, it may be hard to determine if there was any negligence. Also, players usually sign liability waivers. With the help of new technology, it will at least become easier to determine how an injury occurred.
Related Resources:
You Don't Have To Solve This on Your Own – Get a Lawyer's Help
Meeting with a lawyer can help you understand your options and how to best protect your rights. Visit our attorney directory to find a lawyer near you who can help.
Or contact an attorney near you: