Notre Dame QB Tommy Rees Arrested for Kneeing Cop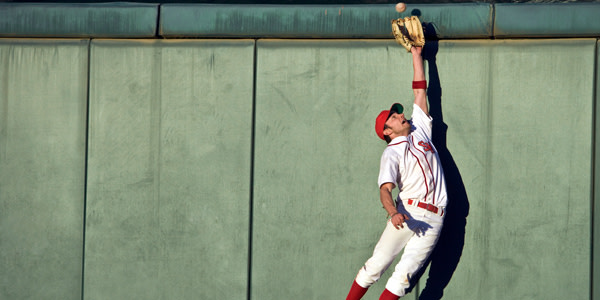 Don't knee a cop. Notre Dame's Tommy Rees learned this lesson the hard way early Thursday morning when he and teammate Carlos Calabrese were arrested at an off-campus house party. When police arrived, Rees and Calabrese fled with a few others.
Eventually, the officers caught up and the situation turned criminal.
Police arrested Tommy Rees after he kneed an officer, knocking him out. And Calabrese, upset with Rees' arrest, allegedly threatened officers, telling them, "My people will get you."
If it hadn't been for this little statement, Carlos Calabrese likely wouldn't have been arrested. The linebacker was charged only with disorderly conduct -- he wasn't even drunk enough to be cited for public intoxication.
As for Tommy Rees' arrest, well, he kind had it coming. Though he "wasn't terribly violent," a police spokesperson told the Chicago Tribune that he "actively resisted" arrest. After the little knee-to-officer incident, he had to be pepper-sprayed.
Rees is facing four misdemeanor charges -- resisting law enforcement, battery of a law enforcement officer, minor consumption and public intoxication. Yep, he's only 19, which means he shouldn't have had those drinks in the first place.
While Notre Dame initiates disciplinary action, prosecutors will need to decide whether they want to cut a deal. Carlos Calabrese will probably end up with a fine or probation. But because Tommy Rees' arrest involved illegal alcohol use and violence, he'll likely be given a more serious punishment.
But who knows? Maybe prosecutors will play nice and send him to alcohol classes and grant him probation, too.
Related Resources:
Content For You