Plaxico Burress' Prison Release: Will Teams Want Ex-Con Receiver?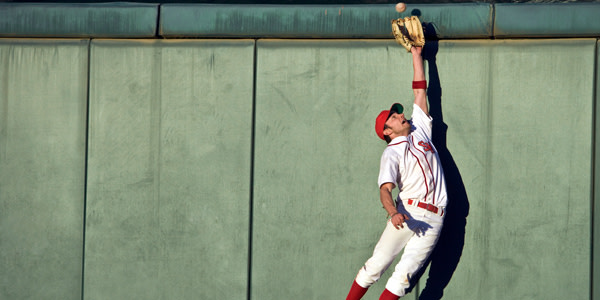 For former New York Giants star Plaxico Burress, a prison sentence meant he could not play football for nearly two years.
His recent release from Oneida Correctional Facility in New York means that he may be making his way back onto the field once again, reports the Los Angeles Times.
Burress famously shot himself in the leg at a New York nightclub then served 20 months in jail for a criminal gun possession charge in August 2009.
Just one month prior to his run-in with the law, Burress had caught the winning touchdown Super Bowl XLII for the Giants, reports the The Wall Street Journal.
Burress gunshot inside the New York nightclub made for splashy headlines. Burress had tucked the loaded gun into the waistband of his jeans with no holster. Nightclub security had discovered the weapon on Burress, but allowed him to enter the premises. A short while later, the gun accidentally fired, piercing Burress through the leg.
It seemed ironic - and strange - that Burress would be sent to jail for shooting himself. But, New York's state gun control laws dubbed his actions a criminal possession of a weapon in the second degree, a Class C felony.
Under the relevant statute, a person is guilty of a felony if they knowingly possess a loaded firearm with the intent to use it illegally. Thus, even though Burress had only shot himself - if the jury found that he was possessing the loaded weapon with the intent to use it for some unlawful purpose, he would be convicted. And, he was.
So now that Burress is out of prison, what's next? It seems that Burress does intend to return to playing for the NFL, reports the Los Angeles Times. Burress will be on parole for two years, and will be required to find a job. His plan is to work out while awaiting the end of the NFL labor dispute, his attorney Peter Frankel told the Los Angeles Times.
Will teams want Plaxico Burress, prison parolee? Probably. Some sports commentators are already hedging bets on which team he'll end up on in the coming months.
Related Resources:
You Don't Have To Solve This on Your Own – Get a Lawyer's Help
Meeting with a lawyer can help you understand your options and how to best protect your rights. Visit our attorney directory to find a lawyer near you who can help.
Or contact an attorney near you: