7 Top Things Lawyers Need to Know About Self-Driving Cars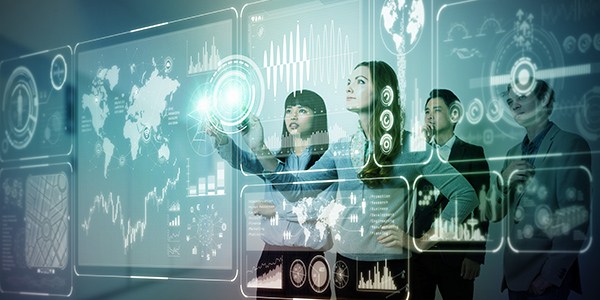 Self-driving cars, autonomous vehicles, high-tech Roombas -- call them what you may, but they're becoming increasingly visible on our roads, in our headlines, and, perhaps soon, in court rooms. And self-driving vehicles aren't just for techno futurists in Silicon Valley anymore; even the federal government and major Detroit automakers are on board. But as the recently-revealed fatality involving the driver of an auto-piloted Tesla car shows, there are still plenty of questions about self-driving cars' safety and any liability for accidents.
To help you navigate our (possibly) driverless future, here are our top articles on self-driving cars, for lawyers.
1. Who Will Be Responsible in Our Driverless Car Future?
When a computer is behind the wheel, whom will be held responsible for any ensuing motor vehicle accidents? Currently, there's a dearth of law addressing driverless cars; could existing products liability law fill the void?
2. Tesla Model D's Autopilot: What Are the Legal Implications?
The law hasn't dealt with many fully autonomous vehicles. (Even drones have drivers.) But autopilot isn't a wholly unfamiliar concept; ships and planes have used it for years. Will the law treat auto-piloted cars similarly?
3. The DoT Gets Behind Self-Driving Cars With Funding and Regulation
Self-driving cars are already on the street, but the federal government's ability to regulate them is currently circumscribed. That may change when the Department of Transportation announces new regulations, to go along side a $4 billion investment in self-driving technology.
4. California Approves Self-Driving Cars on the Roads
Few people love their cars as much as Californians, and California became one of the first states to welcome self-driving cars to the road, almost four years ago.
5. For the First Time, a Self-Driving Car Accepts Fault in Crash
Autonomous vehicles have been in dozens of accidents in recent years, but in every case, the manufacturer has placed the blame on human error -- until recently. In March, Google accepted some fault in a minor accident involving its self-driving car and a city bus.
6. General Motors OnStar Bug Allows Hackers to Take Over Car
As electronics make their way into more and more essential vehicle systems, cars are becoming a growing target for hackers, whether they're self-driving or not.
7. Is Copyright Law Protecting Corporate Cheaters Like Volkswagen?
When it comes to high-tech vehicles, you can't just pop open the hood and start tinkering around. Many of the private, encrypted software systems that make modern cars go vroom are protected by the Digital Millennium Copyright Act, which can make it illegal to access that software.
Stay on top of the most important legal and tech developments. Follow FindLaw on Twitter (@FindLawLP) or Facebook (FindLaw for Legal Professionals).
Related Resources:
Content For You