Alexa Gets Serious About Serving Businesses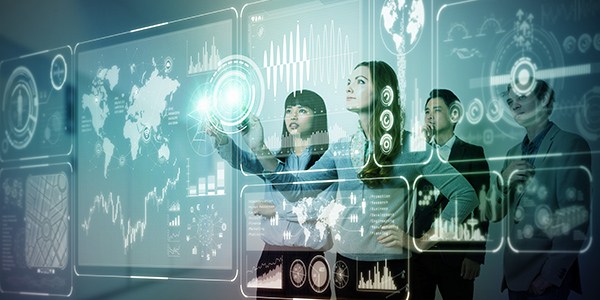 As a digital assistant, Alexa shouldn't scare anybody.
You can tell her to calendar events, send messages, and even track your time. All helpful, not harmful, tasks around the office.
But Amazon has a new initiative to encourage device makers to build Alexa into their products. That may scare some companies competing for the the smart-voice market.
Amazon's Echo
Amazon is pushing Alexa -- the voice of its Echo devices -- into the corporate world. She has been primarily marketed for home use, where she can turn on lights, play music, lock doors, and activate all kinds of household appliances.
But Amazon says thousands of companies have added Echo devices to their existing office equipment. To make it easier, Amazon will help them use Alexa to manage devices across their organizations.
For example, Alexa for Business can incorporate voice-search for employee directories, company calendars, and sales data. Amazon recently launched its own feature for Alexa to book conference rooms.
It will be up to third-party device-makers to take Alexa to the next level. If Apple and Google don't do more, Amazon may beat them to the top of the market.
Market Firsts
Alexa has already tapped the legal market, as Alexa can track billable hours. Meanwhile, Amazon is flooding the consumer market with more devices.
Echo Dot, Echo Sub, Echo Plus are the newest smart speakers. Echo Wall Clock, Echo Input, and Echo Auto make your clock, television and car smarter.
As the Internet of Things catches on, Amazon is focused on making Alexa the voice of everything. That doesn't scare anybody, does it?
Related Resources:
Content For You