Has the Prenda Law Saga Finally Come to an End?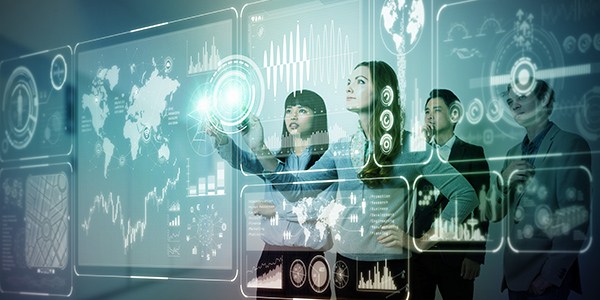 If you haven't heard of Prenda Law, well, where the heck have you been all these years? For the better part of the decade, the infamous Prenda Law firm has popped up in the news again and again and again. Prenda Law first came to the public's attention as one of the worst examples of copyright trolling, tracking down porn downloaders and threatening to reveal their smutty predilections in litigation -- unless they paid to settle quickly.
Now, the long-running Prenda Law controversy may finally be coming to an end, as one of Prenda Law's principal attorneys, John Steele, has pleaded guilty to conspiracy and money laundering charges and agreed to help the government take down others in the scheme. So, in memoriam of one of the most notorious legal schemes in recent history, here's a quick survey of FindLaw's favorite Prenda Law coverage over the past few years.
1. Lawyer Admits Making Porn to Trap Copyright Violators
Steele's guilty plea, entered on Monday, didn't just reveal his acquiescence to criminal charges, it confirmed one of the strangest theories surrounding Prenda Law: that the firm didn't just pursue porn IP violators, it actually created some of the pornography that it went after others for viewing.
2. Criminal Charges for Porn-Trolling Lawyers
Steele's guilty plea stems from a criminal prosecution that began in December. According to the 18-count indictment, Steele and his partner, Paul R. Hansmeier, accused the two of making $6 million from a fraudulent copyright lawsuit scheme that involved shell companies, illicit file sharing, threatening letters, and, eventually, some porn production of their own.
3. Smut Trolling 'Prenda Law' Firm Gets No 9th Cir. Sympathy
Criminal charges aren't the only legal problems Prenda Law has run in to. Last summer, the Ninth Circuit rejected Prenda's claims that it had been improperly sanctioned after a lower court found it had "engaged in abusive litigation, fraud on courts across the country and willful violation of court orders."
4. Notorious Porn, Copyright, Patent Trolls Down but Not Out
When things started to turn south for Prenda Law, they went south in a very interesting ways. One of the earlier decisions sanctioning the firm, from 2013, was notable both for the fact that eviscerated the firm and because it was filled with "Star Trek" references.
5. Disbarment Could Be Ahead for Infamous Prenda Law Attorney
After being hit with sanction, upon sanction, upon sanction, Prenda Law's critics finally hit them where it counts: in their law license. Copyright trolling may be a lucrative business, but not if you're disbarred.
6. Porn Troll Because ADA Website Troll, Sans Clients' Consent
Former Prenda Law principal, Paul Hansmeier, tried to put the firm behind him. But his pivot didn't work out too great. After filing a host of ADA accessibility suits against small businesses, it was revealed that the plaintiff had no idea that the lawsuits had been filed in her name.
Related Resources:
You Don't Have To Solve This on Your Own – Get a Lawyer's Help
Meeting with a lawyer can help you understand your options and how to best protect your rights. Visit our attorney directory to find a lawyer near you who can help.
Or contact an attorney near you:
Content For You