Top 7 Things Lawyers Need to Know About Encryption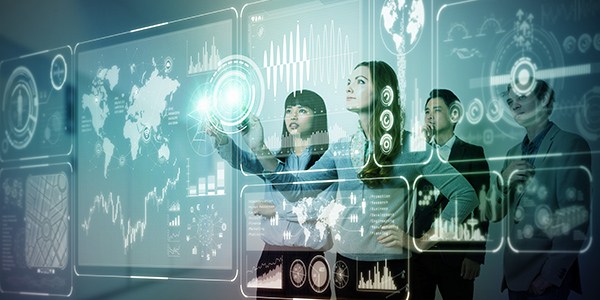 Encryption isn't just about decoder rings and Nazi spies anymore; it's one of the main legal and political issues of our time. It's a topic lawyers need to understand, as encryption touches on everything from privileged communications, to cybersecurity, to the Fifth Amendment.
Here's our roundup of FindLaw's best encryption-related Technologist posts. It's much of what you need to know about encryption, in just a few posts.
1. The Jargon-Free Basics of Wireless Network Security for Lawyers
Confused about the basics of wireless security? You're not alone. Let us help demystify some of the wireless jargon, so that you can use WiFi with a bit more confidence.
2. Is Your Email Secure Enough for Client Communications?
You communicate through email all day, every day. But is your email secure enough to prevent disclosure of confidential client communications and information? Here's how to tell.
3. How to Secure Your iPhone or Android Smartphone
When it comes to security, don't overlook your smartphone, which can have a wealth of valuable -- and hackable -- information on it. Here are a few ways you can improve your smartphone security.
4. Snowden's Lawyer: The Constitution Is Meant to Limit the Government
Edward Snowden helped bring encryption to the forefront of the tech debate in 2013, when he exposed large-scale government surveillance then hopped a plane to Mother Russia. Now, as Apple and the FBI battle it out over encryption, his lawyer reminds us of what should be obvious: the government should have limited access to personal information; that's how it was designed.
5. Are Encryption Backdoors Needed to Fight Terrorism?
In response to terrorist attacks in Paris and San Bernardino, government officials have renewed their calls for backdoor access to encrypted communications. But are encryption backdoors really an effective tool against such crimes?
6. FBI: Actually, Don't Encrypt Your Phone After All
Nothing symbolizes the FBI's changing position on encryption more than when it, under the cover of darkness, removed advice on encrypting smartphones from its website.
7. 5 Reasons Why Encryption Won't Be Enough to Protect Your Data
Even the best encryption isn't enough to ensure your data, privacy, and communications, according to security and privacy experts. Here's why.
Related Resources:
Content For You