Top 7 Updates and Developments in eDiscovery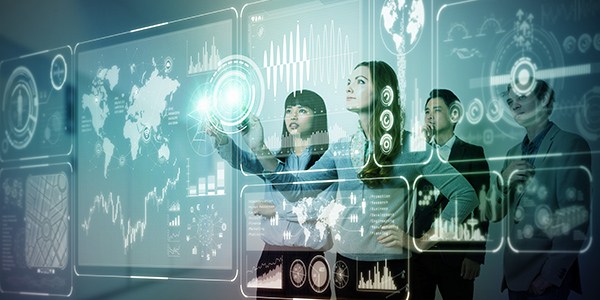 Once eDiscovery seemed like a whole separate world from traditional discovery. But now that so much of our work and lives are digital, eDiscovery is quickly becoming the standard mode of discovery in many practice areas. If a former employee claims emotional distress after an injury, check his emails and text messages. If a debtor claims insolvency, look into her social media accounts along with her bank accounts.
But as common as eDiscovery has become, it is hardly a settled field. The eDiscovery world continues to evolve, with new technology, new standards, and new ways to make eDiscovery work better for you. To help you get a handle on all the developments, here are our seven top eDiscovery updates, from the FindLaw archives.
1. Have You Committed eDiscovery Malpractice?
It's not difficult to make a mistake in eDiscovery, given the scope of information that must be gathered and the difficulty of conducting thorough document review. As a result, eDiscovery malpractice may be much more common than many think.
2. BYOD Brings Pain to the eDiscovery Process
Bring Your Own Device policies, which allow employees to access company information on personal phones, tablets, and computers, are proliferating. But they're also complicating the eDiscovery process, making it harder to control and collect information when litigation is threatened.
3. Worldwide eDiscovery Market Is Now Just Over $10 Billion
If you don't think eDiscovery is revolutionizing the legal world, just look at the numbers -- or one number even, 10 billion. That's the value of the eDiscovery market, which is expected to continue growing steadily in the coming years.
4. Thomson Reuters and Nate Silver Debut eDiscovery Point
The best way to handle eDiscovery is to work close with the experts who know what they're doing, from your internal IT team to external service providers, like Thomson Reuters' eDiscovery Point. This new legal tech solution allows lawyers to make use of data assessment and predictive coding to make eDiscovery more efficient and more effective.
5. Managed Services in Electronic Discovery: Our Digitized Future
A managed services model of eDiscovery allows you to outsource eDiscovery work to professionals. You provide the software containing relevant material, and experts parse it from behind a secure firewall, potentially reducing costs.
6. Why eDiscovery's Explosion Doesn't Mean 'Collect Everything'
The eDiscovery market is exploding, in part because of the growth of massive data collection. From instant messaging to social media to the Internet of Things, there is more and more information being stored, and potentially available for future litigation. But that doesn't mean you have to collect it all.
7. What Can Big Data Bring to a Law Practice
Big data analysis allows firms to organize and analyze unstructured data for novel insights into the firm's business and practices, improving everything from client communications to eDiscovery practices.
Related Resources:
Content For You