Windows Threshold: Old Desktop Returns, Free Upgrades for All?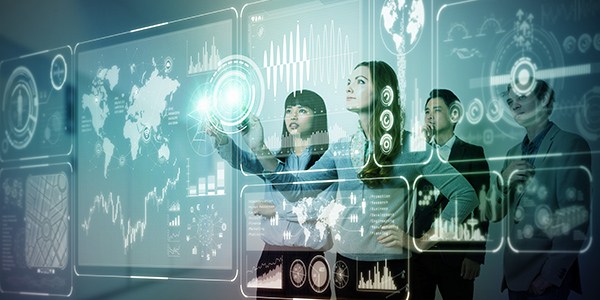 This fall, Microsoft will release an update for Windows 8.1, but it is not the one you (and we) are hoping for. It's rumored to be a smattering of bug fixes, security updates, and minor interface tweaks -- basically a service pack.
The good stuff, the stuff mentioned at Build 2014, the stuff that will make Windows 8.x usable, is being held over for Windows Threshold (the code name for what will probably be Windows 9). According to ZDNet, Microsoft's goal for Threshold is to get as many holdout Windows 7 users to switch over as possible, and to get there, the company will basically revert Windows to the classic desktop scheme, if a keyboard is attached.

But even more exciting is this: it might be free.
It's Like Windows 7, But Less Shiny
The problem with Windows 8.x is simple: it's made for touchscreens and the simplified "Metro" apps focus on content consumption, rather than production. It's a brilliant OS for a tablet, but not as much for a law firm desktop.
Though Windows 8.x can be tweaked and prodded into resembling the classic variants of the OS, start menus and all, the fact that you need third-party programs to make Windows desktop-friendly is exactly why Threshold is taking a step back to entice holdouts: nobody wants to upgrade to an OS that needs tweaking just to work for business purposes.
Threshold will have different variants depending on which device it comes installed on: tablets get the Metro/Tile UI, desktops and laptops basically get a visually tweaked Windows 7 with the ability to run Metro apps in windows, and hybrids (detachable keyboards or bendy twisty laptops) will switch depending on whether the keyboard is available.
Vista 2.0
According to the ZDNet report, the new version of Windows will be marketed as a separate version, rather than a 8.2 or 8.3 upgrade. Microsoft knows the reputation of Windows 8.x and that it's seen as another Windows Vista -- an operating system that became functional over time, but was so damaged, reputation-wise, that Windows 7 became a necessity.
This also follows the every-other-version rule of Windows: 95 (good) 98 (bad) 98se (good) ME (bad) XP (good) Vista (bad) 7 (good) 8.x (bad) Threshold (TBD).
Oh Yeah, and Free
This is the really exciting part of the report: Threshold might be a free upgrade for Windows 8.x and 7 users. It's early, and things can still change, but Microsoft's move to become a cloud services company to the masses (Office 365, OneDrive, etc.) makes this rumor believable. (See the company's recently updated Android phones that compete with their own Windows phones, but peddle cloud services, as further proof of the company's long-term strategy.)
Related Resources:
Content For You