Redevelopment Plan Violates Fourteenth Am. Equal Protection?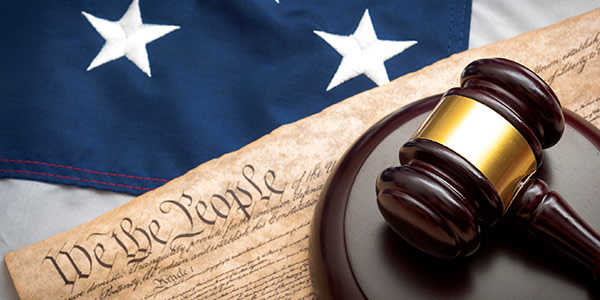 The Third Circuit Court of Appeals questioned a New Jersey township's redevelopment plan last week, ordering a federal district court to reconsider low-income residents' claim that the redevelopment project violates anti-discrimination laws.
Mount Holly Township (Township) proposed a redevelopment plan that would eliminate the existing homes in a neighborhood occupied predominantly by low-income residents, and replace them with significantly more expensive housing units. Appellants, an association of Gardens residents organized under the name Mt. Holly Gardens Citizens in Action, and 23 current and former residents of the neighborhood (Residents, collectively) filed suit against the Township alleging violations of various anti-discrimination laws.
The homes in this dispute are located in a 30-acre neighborhood called the Gardens. The Gardens is the only neighborhood in the Township comprised predominantly of African-American and Hispanic residents. It is poor; almost all of its residents earn less than 80 percent of the area's median income; with most earning much less. According to the 2000 census, most of the residents were classified as having "very low" or "extremely low" incomes. In 1999, 28 percent of crimes in the Township occurred in the Gardens, even though that neighborhood covers only 1.5 percent of the Township's land area.
In 2000, the Township commissioned a study to determine whether the Gardens should be designated as an "area in need of redevelopment" under New Jersey's redevelopment laws. After determining that the area offered significant opportunity for redevelopment, the Township proceeded with a redevelopment plan, which the Residents opposed.
The Township offered qualified homeowners in the Gardens $15,000, and a $20,000 no-interest loan, to assist in the purchase of a replacement home. The Township offered to buy homes for between $32,000 and $49,000. Renters were authorized to receive up to $7,500 of relocation assistance, but were not eligible for relocation funds to return to the Gardens. The Township began to acquire and demolish all of the homes in the Gardens, thereby displacing many residents and creating structural damage within still-occupied homes that encouraged the remaining residents to leave.
The Residents filed suit alleging, among other things, violations of the Fair Housing Act (FHA), anti-discrimination laws, and the Fourteenth Amendment Equal Protection Clause. The district court ruled that the case didn't warrant a trial, reports Philly.com.
The Third Circuit Court of Appeals said the district court misapplied the standard for deciding whether the Residents could establish a prima facie case, and reversed because the district court did not draw all reasonable inferences in the Residents' favor.
While the Third Circuit Court of Appeals has remanded this case for trial in the district court, the Township may win yet. The court noted that once the plaintiffs establish a prima facie case, the defendants must offer a legitimate reason for their actions. In this case, everyone agrees that alleviating blight is a legitimate interest.
Related Resources:
Content For You