To Compel Arbitration, There Must First Be Agreement to Arbitrate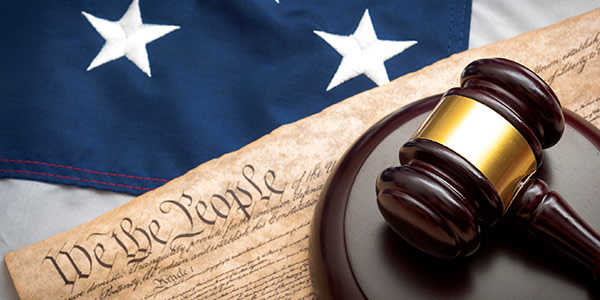 This case deals with a company going through a world-wide bankruptcy involving multiple nations' courts, U.S. Bankruptcy Court, the Third Circuit, and New York law -- confused yet?
We were until we got down to the nitty gritty -- and realized this was a basic Contracts 101 case.
Nortel Networks Inc. Bankruptcy
Nortel Networks is comprised of various brands, each with their own business lines, assets and intellectual property. Being a multinational corporation, Nortel's brands were located across the world in the United States, Europe, Africa, Canada and the Middle East. When Nortel decided to declare bankruptcy, it did so worldwide.
Because Nortel's assets would lose value relatively quickly, each of the debtor brands that comprised the Nortel brand entered into an Interim Funding and Settlement Agreement ("Agreement"). Under the Agreement, the Nortel debtors agreed to sell the assets quickly to retain the most value, but did not agree on a method for distributing the proceeds of the sales. Instead, the Agreement provided that the funds be held in escrow until the parties agreed how to distribute the funds.
Regarding the decision on how to distribute the funds, the Agreement called for the parties to "negotiate in good faith" and if the parties failed to agree, they would await "determination by the relevant dispute resolvers."
To Arbitrate, or Not Arbitrate?
After negotiations went nowhere, the U.S. debtors moved for the courts to decide the allocation of assets, and the U.K. debtors sought to compel arbitration. The bankruptcy court denied the motion to compel arbitration, and this appeal followed.
In the Third Circuit
Citing longstanding Supreme Court precedent, the Third Circuit noted that arbitration "is a matter of consent, not coercion," and arbitration may not be compelled "unless there is a contractual basis for concluding that the party agreed to do so."
Under the Agreement, the parties decided that New York law governed. New York contract law is clear: contracts are enforceable according to their plain meaning; in the absence of ambiguity, external sources will not be consulted. Here, the parties did not use the word "arbitrate" or any word used to signal arbitration, such as mediate. The court noted that the use of the phrase "dispute resolvers" could apply to arbitration, as much as it could apply to courts. Because the parties could have agreed to arbitration, but didn't, the Third Circuit affirmed the bankruptcy court's denial of the motion to compel arbitration.
Repercussions
While this case relied on New York law to interpret the contract, one thing is clear: In the Third Circuit, as in other circuits, arbitration must be agreed to by the parties. Judges do not look lightly on parties' waiver of their opportunity to avail themselves of the courts.
Related Resources:
Content For You