Voting in Maine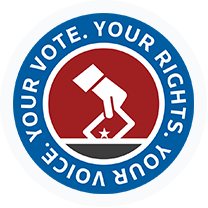 Maine Voting Guide
Find answers to your questions about voting in Maine with FindLaw's Maine Voting Guide. On this page you will find information about voter eligibility, voter registration, information for first-time voters, military members, and other voters, absentee ballots, and accommodations for Maine voters with disabilities.
Am I eligible to vote in Maine?
To be eligible to vote in Maine, you must be a U.S. citizen, at least 18 years of age* on Election Day, and a resident of Maine and of the municipality in which you seek to register.
Maine is one of only two states in the U.S. that allow people convicted of a felony crime to vote from prison. Inmates can register to vote in the Maine municipality where they previously resided.
You CANNOT register and vote if you are under guardianship due to mental illness. Patients in psychiatric facilities do have a right to vote unless the person's chief administrative officer determines otherwise and that finding is not reversed in a court.
*You can vote at 17-years-old in a primary election if you will be 18 by Election Day.
How to Register in Maine
There are several ways to register to vote in Maine. This includes registering:
Options
There is no online voter registration in Maine. You must register in person or get the forms and register by sending them through the mail.
Get Form
Registration forms are available at your town office, city hall, Bureau of Motor Vehicles, state or federal social service agency, or at a voter registration drive.

Prove ID
You can show one form of ID in person. If you register by mail, you need to make copies of two forms of ID (read more below) and mail these with your forms.
Complete
You can hand-deliver or mail completed forms to your town or city hall, or send it to the Secretary of State's Office at the Division of Elections. Use proper postage.
Maine Voting Resources
Your vote counts. Take the time to learn how and when to vote.

Protect Your Voting Rights
Contact a qualified attorney if you suspect your rights have been violated.