Voting in New Jersey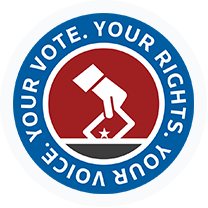 New Jersey Voting Guide
UPDATE: In response to COVID-19, mail-in ballots will be automatically sent to all registered voters for the 2020 general election.
Curious about voter registration in New Jersey? Wondering if you need a photo ID on Election Day? Keep reading to learn about voting in New Jersey from FindLaw's New Jersey Voting Guide.

Am I eligible to vote in New Jersey?
In New Jersey, you are eligible to vote if:
You're a U.S. Citizen
You're at least 17 years old (but must be 18 by Election Day)
You've been a resident of any county in New Jersey for at least 30 days
You CANNOT vote in New Jersey if you are currently serving a sentence, or are on probation or parole for a felony conviction. If, however, you've recently finished a sentence, including probation and parole, you can register to vote as a new voter.
How to Register to Vote in New Jersey
In New Jersey, voters must register by county, and there is no option to register to vote online. Find your county on the state's website and print out the registration application form. The completed application can be dropped in the mail (no postage required). This needs to be mailed 21 days before the election. Not sure if you've registered? Use the Department of State search function to check using your first name, last name, and date of birth (DOB).
New Jersey Voting Resources
Your vote counts. Take the time to learn how and when to vote.

Protect Your Voting Rights
Contact a qualified attorney if you suspect your rights have been violated.