Voting in North Dakota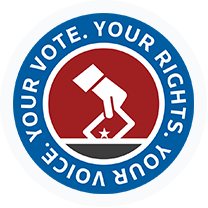 North Dakota Voting Guide
The voting process in North Dakota is notably different from most other states in the U.S. Becoming familiar with voting in North Dakota will help you be as prepared as possible for Election Day.
Am I eligible to vote in North Dakota?
To be eligible to vote in North Dakota, you must be:
A citizen of the United States of America
A legal resident of North Dakota
A resident of your precinct for at least 30 days prior to the election
18 years of age by or on Election Day
However, you cannot vote in North Dakota if you:
Are a felon currently serving a sentence in prison (voting rights are automatically restored once a felon completes their sentence)
How to Register in North Dakota
North Dakota is unique among American states in that it is the only U.S. state that does not have an official voter registration program. However, you do have to show some acceptable form of personal identification when you go to the polls.
North Dakota Voting Resources
Take the time to learn how and when to vote.

Protect Your Voting Rights
Contact a qualified attorney if you suspect your rights have been violated.