Voting in Rhode Island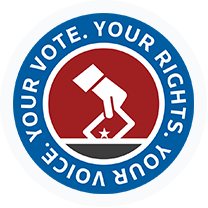 Rhode Island Voting Guide
To facilitate greater voter participation, the Rhode Island government has made voting accessible for its residents, but there are some aspects of the Rhode Island voting system that are different from many other American states. Learn the ins and outs of voting in this Rhode Island voting guide.
Am I eligible to vote in Rhode Island?
To be eligible to vote in Rhode Island, you must be:
A citizen of the United States of America
A resident of Rhode Island and the area in which you are registered
At least 18 years of age on Election Day (although you can register to vote at 16)
However, you are not eligible to vote if you are:
A convicted felon serving a sentence in prison. Voting rights for felons are restored after the sentence has been served.
Judged mentally incompetent by a court
How to Register in Rhode Island
There are several ways to register to vote in Rhode Island. This includes registering:
In Person
Rhode Island allows voters to register to vote on Election Day, but only for the Presidential Election. 
Online
If you are eligible, you can register to vote online at the Rhode Island Voter Information Center.
At the DMV
Through automatic voter registration, you can register when applying for/renewing a driver's license, permit, etc.
By Mail
Register by mail by filling out a voter registration form and mailing it to your local board of canvassers.
Rhode Island Voting Resources
Your vote counts. Take the time to learn how and when to vote.

Protect Your Voting Rights
Contact a qualified attorney if you suspect your rights have been violated.