What's a Proper Strip Search?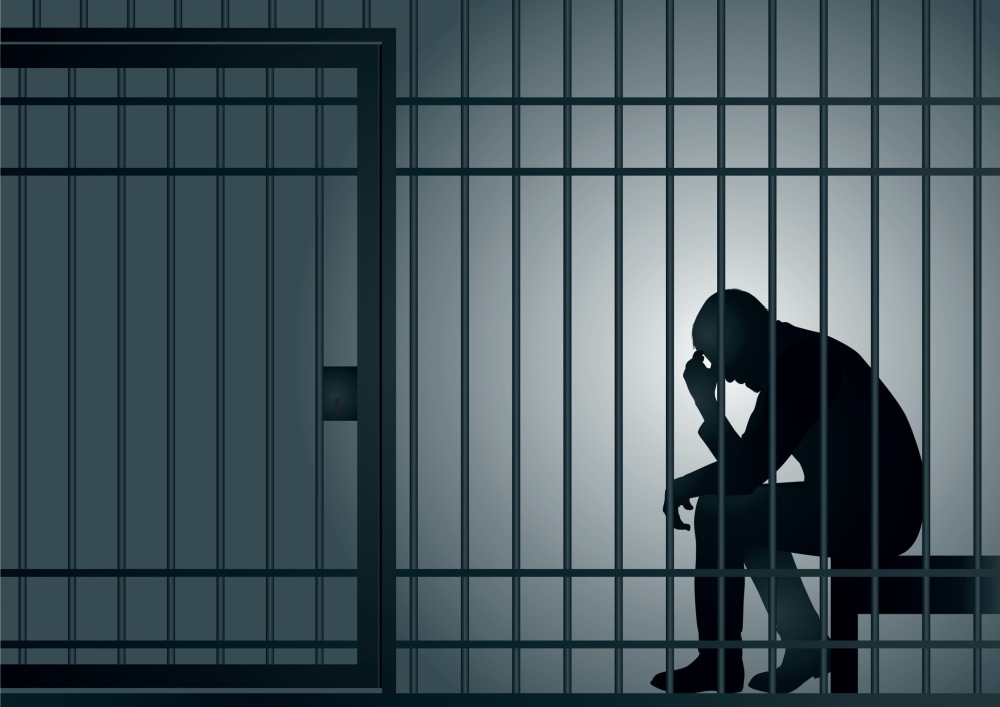 Around 40 plaintiffs have sued the Lewis & Clark County detention center for unlawful strip searches under the Fourth Amendment to the US Constitution. At the heart of the claim is not only the way the searches were conducted, but on whom. Many of these plaintiffs claim that these searches were not based on reasonable suspicion.
What are the parameters for strip searches? Here are your legal rights.
Two Types of Strip Searches
There are two basic types of strip searches. One is called a security strip search, and it is done in institutions to ensure safety. The other is used to uncover evidence of a crime or to keep an officer safe during an arrest, and this is called a strip search incident to arrest. In both cases, the search must be reasonable.
Security Strip Search
According to the U.S. Supreme Court decision in Florence v Burlington, any prisoner can be strip searched in jail. This concept has been applied to arrestees as well. Regardless of if the arrest was for a misdemeanor or traffic violation, whether there's reasonable suspicion of a gun or drugs, or not, the underlying concept is that the safety of the prisoners and staff is at risk if contraband or weapons are brought into the prison community. This risk overrides the person's privacy rights up to the point where the search is unreasonable. In order to be lawful, the strip search must be done properly.
Strip Search Incident to Arrest
A search incident to arrest is when a search and seizure of evidence is conducted after, or around the time of, a lawful arrest. The arrest must be custodial by nature, which means that the person is either handcuffed or it's been made clear that he or she has had their freedom to leave restricted. And the search must be contemporaneous with the arrest. But can this search rise to the level of a strip search?
Laws vary by federal and state jurisdiction, but generally, it is rarely reasonable to do so in a public place. Officers may not routinely reach under the arrestee's clothing and feel breasts, buttocks, legs, or genital area. Such measure are viewed to be extreme, and will be analyzed as such with respect to what is reasonable in the situations by judges. In the unlikely event a strip search, or partial strip search, does become necessary, officers must do so with due regard for the arrestee's legitimate privacy interests. As the Court explained in Illinois v. Lafayette, "the interests supporting a search incident to arrest would hardly justify disrobing an arrestee on the street."
Proper Form for a Strip Search
All strip searches must be done in a private setting and by a person of the same sex. There is a rather specific protocol for the proper strip search. The person being searched removes his or her own clothes. Once disrobed, the search will proceed from top to bottom, and front to back. The officer must give instructions, such as "next, I am going to ..." After asking the person to do certain things like shake out hair, move ears forward, pull lips away from gums, etc., it's on to the torso.
For the most part, the person getting searched touches themselves. Women are asked to lift up their breasts, and men asked to lift up their penises and scrotums, and if applicable, pull back their foreskins. Then they turn around, and go out at it again from the backside. The extent of a cavity search during a strip search is merely asking the person to squat and cough. Lastly, the bottom of the feet are checked.
If you believe that you, or someone you love, was strip searched in violation of Fourth Amendment rights to unlawful search and seizure, contact a criminal defense attorney. We are all human, even arrestees and prisoners. And therefore we all deserve human dignity at this very basic level. Contact a criminal defense attorney today to see if your constitutional rights were violated, and if so, how best to proceed.
Related Resources:
You Don't Have To Solve This on Your Own – Get a Lawyer's Help
Meeting with a lawyer can help you understand your options and how to best protect your rights. Visit our attorney directory to find a lawyer near you who can help.
Or contact an attorney near you: