Airline Sexual Assault on the Rise?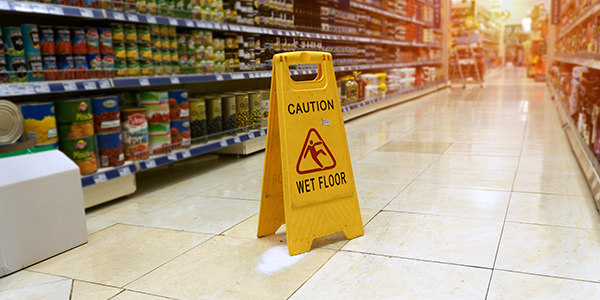 They're not stories you hear often, but when you do, they sound horrific. JetBlue is being sued by two flight attendants who claim two pilots drugged both and raped one during a layover. The women claim the airline did nothing when they reported the assault and are suing for sex discrimination and civil rights violations, along with aggravated sexual abuse and assault and battery claims.
And while that particular incident could've happened in any workplace, it comes against a backdrop of increased sexual assault of passengers as well. So how do you stay safe?
Coworker Assault
"The allegations in the complaint are obviously very serious and what happened to these women is horrific," Abe Melamed, attorney for the two flight attendants told The New York Times. "But the bigger concern is how JetBlue handled it and the fact that no corrective action was taken." That inaction amounted to "allowing sex discrimination, gender discrimination and a hostile work environment," according to the lawsuit.
The incident in question happened when the two women and a third female coworker were in San Juan, Puerto Rico on a layover after a flight from D.C. The trio encountered pilots Dan Watson and Eric Johnson at a beach near their hotel. Johnson offered a beer to one of the women, according to the lawsuit, and she shared it with the others. "The beer was laced with a drug," the suit claims, "and after that point, the rest of the night became a blur." One of the women, referred to as Jane Doe 1 in legal filings, said she remembered Johnson raping her and her coworker. The third woman, Jane Doe 2 in the lawsuit, avoided being assaulted herself only because she was sick and vomiting from the drug and Watson allegedly found it to be "a turnoff."
JetBlue allegedly took no disciplinary action against Watson or Johnson, and one of the victims continues to see her attacker at work, according to their attorney.
Co-Passenger Assault
According to the FBI, in-flight sexual assaults climbed to 63 in 2017, up from 38 in 2014. (Although assaults dropped to 39 in 2018.) And one out of five flight attendants reported receiving complaints of passenger-on-passenger sexual assault while working on a flight.
The FBI suggests keeping the armrest down between you and your seatmates to discourage physical contact. And Laura Palumbo of the National Sexual Violence Resource Center recommends seeking flight attendant help immediately if someone is making you uncomfortable or invading your personal space. Additionally, Tammy Yard-McCracken, the owner of Personal Defense Industries, told the New York Times how escalating your responses can de-escalate a possible assault:
Ask the person to stop the intrusive behavior: "Can you please stop touching my leg?"

If it persists, escalate to a "command statement," such as, "I need you to stop touching my leg."

Failing that, use a "statement of consequences," such as, "If you don't stop touching my leg, I will call a flight attendant."
Sadly, it's not always possible to prevent sexual assault. If you've been the victim of an assault, contact an experienced injury attorney to discuss your options.
Related Resources:
You Don't Have To Solve This on Your Own – Get a Lawyer's Help
Meeting with a lawyer can help you understand your options and how to best protect your rights. Visit our attorney directory to find a lawyer near you who can help.
Or contact an attorney near you:
Content For You