Ariz. Gun Range Death: Who's Liable?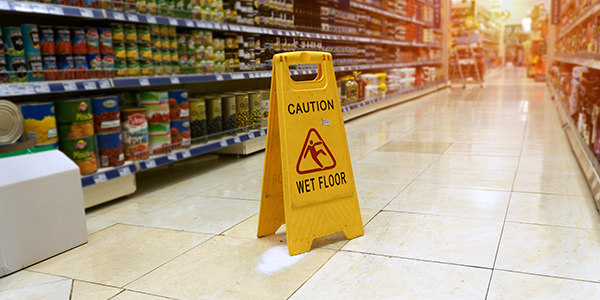 Law enforcement authorities have stated that no one will be charged criminally in the fatal shooting of an Arizona gun range instructor killed when a nine-year-old girl lost control of the fully automatic Uzi submachine gun she was firing, reports ABC News.
But accidents that cause death, even ones that don't involve criminal conduct, often result in wrongful death lawsuits or other civil litigation.
Who, if anyone, might be liable for this tragic accident?
Wrongful Death Actions
Wrongful death actions are typically brought by family members of a deceased person when another person's intentional or negligent conduct caused their family member's death.
In this case, video footage filmed by the girl's parents shows that the girl did not intend to shoot the instructor, but rather lost control of the gun she was firing. But was the accident the result of negligence on the part of the girl or her parents?
Was the Child Negligent?
Negligence requires a person, who had a duty to act reasonably given the circumstances, failed to act reasonably and this failure caused another to be injured.
It is possible to bring a lawsuit against a child for negligence; however, it may be more difficult than suing an adult. Children are generally not expected to act as a reasonable adult would act. In some jurisdictions, however, children can be held to an adult standard of reasonableness when they are engaged in what are known as "adult activities." In some states, parents may also be held vicariously liable for the negligence of their children, or be found liable for negligent supervision of their children.
It may be difficult, however, even if held to the adult standard of reasonableness, to prove that the child, who was firing a fully automatic weapon for the first time acted negligently when she lost control of the gun.
Negligence of Shooting Range?
It may also be possible to bring suit against the shooting range itself for negligence. Although it appears that no laws were broken in allowing the girl to fire the weapon, many are questioning the safety of the range's policies allowing minor children to fire fully automatic weapons.
The gun range's owner told The Associated Press that the range's policy of allowing children eight and older to fire guns under adult supervision is standard practice in the industry, adding that in 14 years of operation, the accident was the first injury or death that has occurred.
Related Resources:
You Don't Have To Solve This on Your Own – Get a Lawyer's Help
Meeting with a lawyer can help you understand your options and how to best protect your rights. Visit our attorney directory to find a lawyer near you who can help.
Or contact an attorney near you: