Avoid Summertime Sadness: 5 Injuries You Can Prevent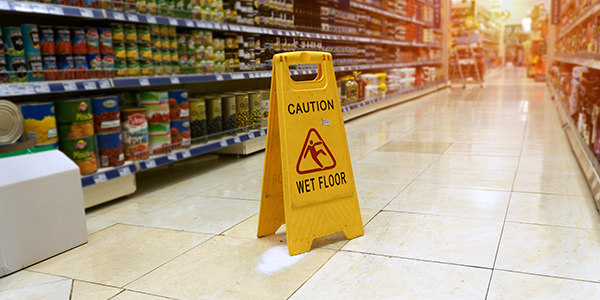 Summer is already in full swing, and every year it presents itself with a load of very preventable injuries.
So avoid the summertime sadness (sorry Lana Del Ray), and be prepared for the hurt of these five common summer-related mishaps:
1. Grilling Accidents.
You may not be Hank Hill when it comes to grilling, but being unprepared for a summer barbeque can end with your meal -- and you -- going up in smoke. Avoid the burns and heartache of grill accidents by:
Using your grill only outdoors,
Checking a gas grill for leaks before using it,
Keeping flammable items and clothing away from the grill, and
Storing propane tanks in an upright position and away from the sun.
2. Backyard Water Slide Injuries.
Summer heat means water balloon fights, water gun wars, and backyard water slides. But such slides can lead to serious injuries, if users aren't too careful.
At the very least, make sure you purchase a slide that hasn't been recalled over safety issues. And if you decide to build your own backyard slide, remember that you'll be liable for any slips and falls.
3. Swimming Pool Accidents.
Nothing turns your backyard into a summer party like a pool. But they can also be huge injury magnets. Try to avoid:
Improperly mixing or administering pool chemicals,
Unexpected pool guests drowning (get at least a four foot tall fence),
Leaving infants unattended with inflatable rings or "floaties" (these can often contribute to drowning), and
A pool without rules (such as: no diving in shallow areas, no running, no horseplay, etc.).
The more proactive you are about pool safety, the less likely someone is to sue you for pool-related injuries.
4. Injuries Sparked by Fireworks.
Whether they're used for Memorial Day, July Fourth, or just because they exist, fireworks are a summertime delight. They're also a great way to lose a testicle or other body parts. Obey your state and local laws when it comes to fireworks and make sure that you're lighting them in a safe, sober environment.
5. Summer Camp Injuries.
Sending your kids off to summer camp? Do your best to evaluate the summer camp and send your child off with all pertinent medical or allergy information. You should also discuss with your child the possible hazards they could face at summer camp and reinforce that it's OK to talk to an adult when hurt or concerned about safety.
Don't get bogged down with summertime sadness. Stay safe and get happy.
Related Resources:
You Don't Have To Solve This on Your Own – Get a Lawyer's Help
Meeting with a lawyer can help you understand your options and how to best protect your rights. Visit our attorney directory to find a lawyer near you who can help.
Or contact an attorney near you: