Comcast Sued Over Bungled Emergency Call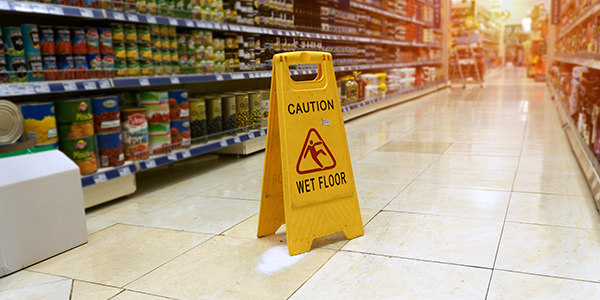 A Florida family has sued Comcast claiming the company was responsible for the death of their grandmother. When Sidell Reiner, 81, tried to make an emergency call after being injured in her home, the Comcast operator she contacted allegedly couldn't find and provide the paramedics with her address. When Mrs. Reiner's husband arrived home that day, she was already dead.
According to the Associated Press, Sidell Reiner was preparing for Thanksgiving with her family in 2009 when a piece of the crystal she was using fell on her foot, cutting her and causing severe bleeding. Reiner dialed zero on her phone and spoke to a Comcast operator, who according to the suit, transferred her to the local police dispatcher, but she was unable to speak clearly and give him her address.
The suit alleges the emergency call was disconnected. The dispatcher asked the Comcast operator for Reiner's address but the operator could not locate it. The AP reports it took 16 minutes to find Reiner's address and for paramedics to arrive at her home. The Palm Beach County Fire Rescue records reportedly show the paramedics arrived to a silent and locked house and left, after deciding the call was "unfounded."
When Reiner's husband returned from the airport where he had been greeting arriving relatives, Sidell Reiner had passed. The phone was reportedly on the floor next to her.
A wrongful death suit against Comcast by the family raises an interesting legal question. For one, the actions of the Comcast operator seem faulty, possibly even negligent. "They have her address when it comes to a bill, but when it comes to saving her life, they can't find her address?" Gary Cohen, the Reiner family attorney, told the AP.
However, the actions of the paramedics in deciding not to pursue the call may be the act which affects the legal cause of Sidell Reiner's death and cuts off liability for Comcast. Showing the negligent act to be the cause of the harm is necessary in a negligence suit. Even if Comcast was slow to provide the address, the paramedics did arrive. One could point to their failure to go into the house to treat Mrs. Reiner as one possible actual cause of her death. According to the AP, the paramedics followed procedure.
Comcast will not comment on pending litigation according to the AP, but released a statement expressing sympathy for the Reiners' loss.
Related Resources:
You Don't Have To Solve This on Your Own – Get a Lawyer's Help
Meeting with a lawyer can help you understand your options and how to best protect your rights. Visit our attorney directory to find a lawyer near you who can help.
Or contact an attorney near you: